MBA at Uni St. Gallen
This is me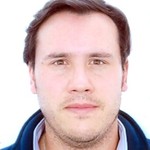 Nick name

domengeh
Age

29 years
Highest education

University of St. Gallen
---
This is my Credit Motivation
Hello,

I'm a Latin-American student with European nationality seeking to finance an MBA at the university of St. Gallen. At this point, I've applied for a government loan for 15,000 USD which I'm confident I will receive; on the other hand I have savings that, coupled with my parents' help, will pay for housing and daily expenses throughout my MBA. I seek to fund 35,000 CHF with Splendit to finance the remaining costs of my tuition. If the loan is granted, the funds will be directly transferred to the university.

Here's a little bit of background on who I am. I studied a Bachelor of Science in Business Engineering in the most prestigious business school in Mexico, then added almost seven years of experience in the banking sector. As for my credit history, I would like to highlight that I've never been late for payments in any of my cards or loans and will work hard to keep it that way.
With these credentials, plus an MBA, I will hopefully get a compelling profile for the European labor market.
I hope that you find my profile attractive and truly thank you for this opportunity.
---
This is what I need
Credit amount

CHF 35'000
Maximum interest rate

7.5%
Start date

April 2018
Study time

24 months
Re-payment starts

April 2020
Re-payment time

36 months
Loan fully paid back

March 2023
---
This is my plan
School/University

University of St. Gallen
Main field of study

MBA
Additional fields of study

MBA
Begin of study

September 2018
End of study

August 2019
Current semester

0
Plans after study

My plans after the MBA involve two scenarios. The first set-up is to take advantage of my European nationality and the knowledge learned in the MBA and apply to a multinational or banking company based in Switzerland or the European Union. Based on my experience and preferences, I would say that asset management or corporate finance would suit my profile. I recognize this will be a new experience that will allow me to grow, not only as a professional but also as a person living abroad in a culture different from what I´m used to.

My second option, is to return to Mexico and apply all the knowledge and new ideas that I expect to be learning on the MBA in the Mexican financial industry. To be more specific, the Mexican financial industry lacks interest and knowledge in global investment, and I believe that at some point, not far from now, there will be no choice but to look at investment opportunities outside the country.
Auction
Auction Closed
8 bids, CHF 35'000 of CHF 35'000 filled
Calculate your sustainable return
CHF 35'000
Investment Amount
5.0%
Interest Rate
Your return (net of fees)
-
Documents
---
---
---
---
---
---
Contact Student
You have to be registered as investor to contact students.
Place bid
You need to complete the full registration first in order to place a bid. Please click on "Register as Investor"in the navigation bar.
You have to be registered as investor to place bids.
Sorry, but you can not place bids yet!
To place bids you must be registered as investor and have an active splend!t account.
Stop your auction early?
You're there! Investors like you and placed bids for the full amount you requested in your auction. Well done! Just be aware that if you stop the auction now, you will give up our chance of receiving better offers until expiry.
You are about to place an all-in! bid!
Are you sure you want to place this all-in! bid?
Amount: CHF 35000.00
Interest: %
Period: 60 Months
Payout date: April 2018
You are about to place a bid...
Are you sure to place this bid?
Amount: CHF
Interest: %
Period: 60 Months
Payout date: April 2018
Please adjust your settings
The interest rate will result a negative return and you will not be able to place bid
Lender full filled action settings
Lender full filled action description