MBA IMD Business School funding
This is me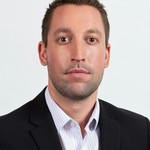 Nick name

PW
Age

34 years
Highest education

IMD Lausanne
---
This is my Credit Motivation
My name is Pearce, a 33-year-old Canadian citizen. I graduated with a Bachelor's degree (graduated 1st in my class), which was a combination of engineering and physical geography/geology courses, from Canada and subsequently completed a Post Grad diploma in International Construction Management from the University of Bath, UK.
My career has taken me to work locations across North America, Australia, and New Zealand, where I began working for a multinational construction company and have since transitioned into capital projects and infrastructure consulting.
I have had steady career progression in consulting for my industry; for example, I am the team lead advising the Canadian Gov't and 7-8 major banking institutions on their +$2bn investment into a new powerline. I really enjoy the challenging and dynamic work environment the consulting industry provides, and it has showed with my continued positive client feedback – I recently secured a multi-million dollar fee increase on one of my projects.
Nonetheless, I desire to increase my business management and leadership skills to achieve my executive career goals; there was not a better fit out there than the world class, leadership focused training IMD provides.
The total tuition at IMD is CHF 90,000 and I have self-funded part of my tuition and expenses. My request of CHF 50,000 will cover the remaining portion of the tuition. The funds will go directly to IMD.
I have no dependents and very few expenses. Post-MBA I will be focused on aggressively paying back my loan - targeting a time frame much less than 48 months. I plan to stay in the consulting industry and in a stable high-income career (IMD has shown to be the number 1 school globally in terms of ROI after 5 years) to ensure your investment in secured.
Please do not hesistate to reach out to me with any further questions or concerns.
---
This is what I need
Credit amount

CHF 50'000
Maximum interest rate

7%
Start date

September 2020
Study time

16 months
Re-payment starts

January 2022
Re-payment time

48 months
Loan fully paid back

December 2025
---
This is my plan
School/University

IMD Lausanne
Main field of study

MBA - Full time
Additional fields of study

MBA - Full time
Begin of study

December 2020
End of study

December 2021
Current semester

0
Plans after study

Post MBA I plan to leverage the leadership skills gained and continue working on major international infrastructure projects, either as consultant/project manager, central in financial and capital deployment decisions. I already have significant international consulting experience and network in this area – and plan to relocate my career to Europe. IMD, because of their strong connection to both industry and consulting through comanies like Mckinsey, Shell, and Hilti, directly aligns with my desired executive career path.
Auction
Auction Closed
27 bids, CHF 50'000 of CHF 50'000 filled
Calculate your sustainable return
CHF 50'000
Investment Amount
5.0%
Interest Rate
Your return (net of fees)
-
Documents
IMD_MBA_Offer_letter_2021_1.pdf

---
Transcript_TRU_Bachelor Degree.PDF

---


Aug 2020_Equifax Credit Score.JPG
Credit Score - 'Very Good'
---
---


PostGrad_UofBath.JPG
Post Grad Diploma Confirmation
---
Letter_of_Recommendation.pdf
Manager Letter of Recommendation
---
Contact Student
You have to be registered as investor to contact students.
Place bid
You need to complete the full registration first in order to place a bid. Please click on "Register as Investor"in the navigation bar.
You have to be registered as investor to place bids.
Sorry, but you can not place bids yet!
To place bids you must be registered as investor and have an active splend!t account.
Stop your auction early?
You're there! Investors like you and placed bids for the full amount you requested in your auction. Well done! Just be aware that if you stop the auction now, you will give up our chance of receiving better offers until expiry.
You are about to place an all-in! bid!
Are you sure you want to place this all-in! bid?
Amount: CHF 50000.00
Interest: %
Period: 64 Months
Payout date: September 2020
You are about to place a bid...
Are you sure to place this bid?
Amount: CHF
Interest: %
Period: 64 Months
Payout date: September 2020
Please adjust your settings
The interest rate will result a negative return and you will not be able to place bid
Lender full filled action settings
Lender full filled action description