Mein Darlehensantrag - 20.02.2020
This is me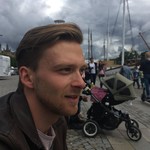 Nick name

Jönu
Age

26 years
Highest education

Uppsala University
---
This is my Credit Motivation
Ich habe meinen Bachelor in Physik an der Universität Bern abgeschlossen und mich eintschieden meinen Master im Ausland an der Uppsala University zu absolvieren. Zurzeit bin ich in meinem letzten Jahr und habe mit meiner Masterarbeit begonnen. Die Masterarbeit wird voraussichtlich Ende Sommer 2020 fertiggestellt. In der Forschung kann sich das aber oft verzögern. Da ich keine richtige Möglichkeit habe hier in Schweden als Schweizer und Student zu arbeiten, da das nicht vorgesehen ist in Schweden, bin ich auf finanzielle Mittel angewiesen. Bisher habe ich diese Mittel von meiner Mutter und meinem Stiefvater zur Verfügung gestellt gekriegt. Um sie zu entlasten habe ich mich entschieden einen Ausbildungskredit aufzunehmen. Der Kredit soll unvorhergesehene Verzögerungen im Arbeitsprozess meiner Masterarbeit und darauf folgende Jobsuche abdecken, insbesondere bin ich auf der Suche nach PhD Stellen in ganz Europa, inklusive Schweiz. Das kann nach sich ziehen, dass ich zu Interviews reisen muss, was wieder um extra Kosten verursacht. Der beantragte Kredit sollte bei meinem Lebensstandard bei weitem ausreichen.
Anmerkung Splendit: Jonas wird noch einen aktuellen Auszug aus dem Betreibungsregister nachreichen vor Auszahlung. Splendit gegenüber hat er bereits bestätigt, dass er weder vergangene bezahlte, noch vergangene Betreibungen hat.
---
This is what I need
Credit amount

CHF 10'000
Maximum interest rate

5%
Start date

March 2020
Study time

12 months
Re-payment starts

March 2021
Re-payment time

36 months
Loan fully paid back

February 2024
---
This is my plan
School/University

Uppsala University
Main field of study

Physik
Additional fields of study

Physik
Begin of study

January 2019
End of study

August 2020
Current semester

3
Plans after study

PhD Stelle Astronomie/Astrophysik, ESA/National Trainee Program Switzerland.
Auction
Auction Closed
16 bids, CHF 10'000 of CHF 10'000 filled
Calculate your sustainable return
CHF 10'000
Investment Amount
4.0%
Interest Rate
Your return (net of fees)
-
Documents
---
---
Contact Student
You have to be registered as investor to contact students.
Place bid
You need to complete the full registration first in order to place a bid. Please click on "Register as Investor"in the navigation bar.
You have to be registered as investor to place bids.
Sorry, but you can not place bids yet!
To place bids you must be registered as investor and have an active splend!t account.
Stop your auction early?
You're there! Investors like you and placed bids for the full amount you requested in your auction. Well done! Just be aware that if you stop the auction now, you will give up our chance of receiving better offers until expiry.
You are about to place an all-in! bid!
Are you sure you want to place this all-in! bid?
Amount: CHF 10000.00
Interest: %
Period: 48 Months
Payout date: March 2020
You are about to place a bid...
Are you sure to place this bid?
Amount: CHF
Interest: %
Period: 48 Months
Payout date: March 2020
Please adjust your settings
The interest rate will result a negative return and you will not be able to place bid
Lender full filled action settings
Lender full filled action description