My Credit Request - 08.01.2021
This is me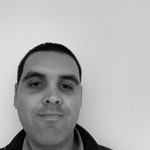 Nick name

VAMG
Age

35 years
Highest education

University of St. Gallen
---
This is my Credit Motivation
Hello my name is Alfieri Migone. I am an Italian/Peruvian Economist based in Munich, Germany working as a financial controller for Synlab Group. During all my career I had work with a lot of passion as a financial professional.
I consider myself persistent and analytical. I had held several medium level positions in several industries and financial advisory.
To keep continue growing my career I decided to do an MBA. In early 2020 I was accepted by University of St Gallen to be part of his top ranked program. I even get the funding with Splendit (https://splendit.ch/auction/support-for-mba-student-at-uni-sg) to pay the MBA.
But the Covid 19 pandemic hit and made me rethink things. So I took the difficult decision to pospone my enrollment one more year and to cancel the splendit funding.
However everything turned out to be good. My company offered me a position here in Munich and also to cover the CHF 10,000 enrollment fee for the MBA. So I decided to take the offer and persue the part time program in 2021.
Now I need the funding to pay the rest of the program. With the money I intend to pay all the remaining tutition fee by february. By paying it all I will have an overall discuont of 5% aprox. The funds will go directly to the University St Gallen.
I beleive I am at a good position for repaying the credit. While studying I will be working which will help me cover the interest payments and my personal expenses. Also as a St Gallen MBA alumni, I wil be highly appreciated in the corporate market. I will as well be an executive with international experience which also is highly appreciated.
Thanks for your time reading through this lines and supporting me. I wont let you down.

---
This is what I need
Credit amount

CHF 50'000
Maximum interest rate

6%
Start date

February 2021
Study time

36 months
Re-payment starts

February 2024
Re-payment time

48 months
Loan fully paid back

January 2028
---
This is my plan
School/University

University of St. Gallen
Main field of study

MBA
Additional fields of study

MBA
Begin of study

August 2020
End of study

August 2023
Current semester

4
Plans after study

After finisihing the MBA, in the short term, I would like to stay in Europe for some years and continue getting experience on the corporate world. I think the challenges of the european landscape are higher than those of a emerging country, and geting such experience will improve my skills to deal with all type of situations and absorb the best of a different culture.

On the long term I would like to return to Peru, the country I was born and grew up. The reason for this is that countries like Peru present a lot of opportunities for change and improvement, and I belive well prepared professionals with a different point of view are the catalyst for that change.
Auction
Auction Closed
5 bids, CHF 10'000 of CHF 50'000 filled
Calculate your sustainable return
CHF 50'000
Investment Amount
5.0%
Interest Rate
Your return (net of fees)
-
Contact Student
You have to be registered as investor to contact students.
Place bid
You need to complete the full registration first in order to place a bid. Please click on "Register as Investor"in the navigation bar.
You have to be registered as investor to place bids.
Sorry, but you can not place bids yet!
To place bids you must be registered as investor and have an active splend!t account.
Stop your auction early?
You're there! Investors like you and placed bids for the full amount you requested in your auction. Well done! Just be aware that if you stop the auction now, you will give up our chance of receiving better offers until expiry.
You are about to place an all-in! bid!
Are you sure you want to place this all-in! bid?
Amount: CHF 50000.00
Interest: %
Period: 84 Months
Payout date: February 2021
You are about to place a bid...
Are you sure to place this bid?
Amount: CHF
Interest: %
Period: 84 Months
Payout date: February 2021
Please adjust your settings
The interest rate will result a negative return and you will not be able to place bid
Lender full filled action settings
Lender full filled action description