My Credit Request - 13.04.2021
This is me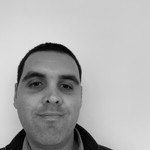 Nick name

AMG
Age

35 years
Highest education

University of St. Gallen
---
This is my Credit Motivation
Hello, my name is Alfieri . I am an Italian/Peruvian financial professional based in Munich, Germany.
I describe myself as a very persistent, result oriented and analytical professional. During all my carreer I have hold different senior positions in different sectors and companies, from financial services, restaurants and health in LATAM and Europe.
Now it has come the time to continue growing in my carreer, and for that reason I had been accepted at the University of St. Gallen MBA program.
To fund the program I was able so far to pay partially the program cost with some support from my company (enrollment fee) and some personal funds. However I need from you to complete the rest of the funding.
That is it why I am requesting 20,000CHF which will used 100% for the tutiton fee and will be payback in 4.5 years (1.5 of interests and 3 years of capital repayment). All additional expenses such as housing, transportation or program materials will be covered by me.
I will be eternally thanks with you for any given support. With your help I willl be able to make a big change into my life.
Thanks for your time and support.
---
This is what I need
Credit amount

CHF 20'000
Maximum interest rate

7.5%
Start date

May 2021
Study time

30 months
Re-payment starts

November 2023
Re-payment time

36 months
Loan fully paid back

October 2026
---
This is my plan
School/University

University of St. Gallen
Main field of study

MBA
Additional fields of study

MBA
Begin of study

August 2020
End of study

August 2022
Current semester

4
Plans after study

I found in my career not only a daily job, but also a passion, so in the short term I still pretend to continue working as a financial professional and keep growing into bigger roles and more challenging positions. I would like to continue moving through Europe (Munich, Frankfurt, London, Amsterdam, etc) in the seek of new opportunities.

In the long term, I would like to seek for some independence and start my own investment advisory firm. It is also my intention that if an opportunity presents I would like to return to Peru, the country where I was born and grew up. I believe that the experince I am getting here in Europe can add a lot for a change.
Auction
Auction Closed
15 bids, CHF 20'000 of CHF 20'000 filled
Calculate your sustainable return
CHF 20'000
Investment Amount
5.0%
Interest Rate
Your return (net of fees)
-
Contact Student
You have to be registered as investor to contact students.
Place bid
You need to complete the full registration first in order to place a bid. Please click on "Register as Investor"in the navigation bar.
You have to be registered as investor to place bids.
Sorry, but you can not place bids yet!
To place bids you must be registered as investor and have an active splend!t account.
Stop your auction early?
You're there! Investors like you and placed bids for the full amount you requested in your auction. Well done! Just be aware that if you stop the auction now, you will give up our chance of receiving better offers until expiry.
You are about to place an all-in! bid!
Are you sure you want to place this all-in! bid?
Amount: CHF 20000.00
Interest: %
Period: 66 Months
Payout date: May 2021
You are about to place a bid...
Are you sure to place this bid?
Amount: CHF
Interest: %
Period: 66 Months
Payout date: May 2021
Please adjust your settings
The interest rate will result a negative return and you will not be able to place bid
Lender full filled action settings
Lender full filled action description