My MBA journey at IMD Lausanne
This is me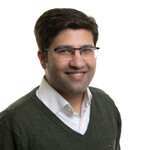 Nick name

AV
Age

34 years
Highest education

IMD Lausanne
---
This is my Credit Motivation
Hello. I am Akshay and I am pursuing the MBA program at IMD Lausanne. I am seeking CHF 30,000 to finance my journey.
I am a mechanical engineer from IIT (Indian Institute of Technology) Kanpur – one of the premier engineering colleges in India, known for its academic rigour. My analytical aptitude saw me qualify one of the toughest examination in the world – IIT JEE (joint entrance exam for IITs), in which I ranked top 0.1%. My friends and faculty have inspired me to strive for excellence. I carry the same sentiment in my endeavours and it has helped me to get into IMD.
In my professional journey, I have worked across energy, and food processing industry.
In my past role, I worked in renewable (solar) industry. I was part of the leadership team and directed the key activities to better position the company in the competitive landscape. The company has been recently been acquired by Switzerland based Venture Capital firm Partners Group for $400mn.
In my recent stint I was the Head of Operations at an Food & Agri Manufacturing company.
I am enthusiastic for this new phase. IMD is known for its excellence and its unique approach to leadership. IMD is ranked one of the best programs in Europe and the World.
The loan will go towards my living expenses and will be received in my account.
Please contact me for further questions.
Linkedin: https://www.linkedin.com/in/akshay-verma-av/
---
This is what I need
Credit amount

CHF 28'500
Maximum interest rate

6.5%
Start date

March 2023
Study time

18 months
Re-payment starts

September 2024
Re-payment time

48 months
Loan fully paid back

August 2028
---
This is my plan
School/University

IMD Lausanne
Main field of study

MBA
Additional fields of study

MBA
Begin of study

January 2023
End of study

December 2023
Current semester

2
Plans after study

I am excited to see the transformation taking place in the energy sector today as the world moves to net zero carbon emission. In my journey post MBA, I would pursue the energy sector. I want to create impact by helping companies transition to cleaner sources of energy such as green hydrogen, etc.

As a backup plan, I can go back to my current employer (already discussed).
Auction
Auction Closed
16 bids, CHF 28'500 of CHF 28'500 filled
Calculate your sustainable return
CHF 28'500
Investment Amount
5.0%
Interest Rate
Your return (net of fees)
-
Contact Student
You have to be registered as investor to contact students.
Place bid
You need to complete the full registration first in order to place a bid. Please click on "Register as Investor"in the navigation bar.
You have to be registered as investor to place bids.
Sorry, but you can not place bids yet!
To place bids you must be registered as investor and have an active splend!t account.
Stop your auction early?
You're there! Investors like you and placed bids for the full amount you requested in your auction. Well done! Just be aware that if you stop the auction now, you will give up our chance of receiving better offers until expiry.
You are about to place an all-in! bid!
Are you sure you want to place this all-in! bid?
Amount: CHF 28500.00
Interest: %
Period: 66 Months
Payout date: March 2023
You are about to place a bid...
Are you sure to place this bid?
Amount: CHF
Interest: %
Period: 66 Months
Payout date: March 2023
Please adjust your settings
The interest rate will result a negative return and you will not be able to place bid
Lender full filled action settings
Lender full filled action description