Need your help to get through last months
This is me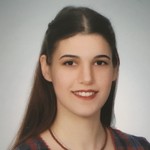 Nick name

jeank
Age

30 years
Highest education

IMD Lausanne
---
This is my Credit Motivation
Dear Investors,
In my MBA journey in IMD I've reached to the last months of the program. It's been a long transformative journey, with a lot of learnings.
My family has been supporting me financially, however, because of the currency crisis in my home country and increasing expenses in Switzerland I've been struggling to see the end of months.

I already have a running loan on splendit with which I have paid the IMD tuition fees (https://splendit.ch/auction/imd-2021-mba-candidate---need-your-help-for-tuition-fees) (remark splendit admin: all installments were paid on time until now), but need a small top up to make it until graduation.
On top of that, for our international consulting project, I need to travel during October and I worry that my family wouldn't be able to keep the support.
For that reason I am asking your help to get through graduation.
Sincerely
Canay
---
This is what I need
Credit amount

CHF 10'000
Maximum interest rate

6%
Start date

October 2021
Study time

6 months
Re-payment starts

April 2022
Re-payment time

42 months
Loan fully paid back

September 2025
---
This is my plan
School/University

IMD Lausanne
Main field of study

MBA
Additional fields of study

MBA
Begin of study

January 2021
End of study

December 2021
Current semester

2
Plans after study

My primary goal has been to move towards a consulting career after graduation. At this moment I'm going through the interview process with several top companies in the world.

My secondary plan is seeking marketing, brand or product management roles in healthcare or financial services in which I had clients in the past.

Both routes are competitive yet highly rewarding. Once I get through the interview process to the offer stage which is expected to happen around late November; I am confident that I'll be able to pay the support right away with my signing bonus.
Auction
Auction Closed
8 bids, CHF 10'000 of CHF 10'000 filled
Calculate your sustainable return
CHF 10'000
Investment Amount
5.0%
Interest Rate
Your return (net of fees)
-
Contact Student
You have to be registered as investor to contact students.
Place bid
You need to complete the full registration first in order to place a bid. Please click on "Register as Investor"in the navigation bar.
You have to be registered as investor to place bids.
Sorry, but you can not place bids yet!
To place bids you must be registered as investor and have an active splend!t account.
Stop your auction early?
You're there! Investors like you and placed bids for the full amount you requested in your auction. Well done! Just be aware that if you stop the auction now, you will give up our chance of receiving better offers until expiry.
You are about to place an all-in! bid!
Are you sure you want to place this all-in! bid?
Amount: CHF 10000.00
Interest: %
Period: 48 Months
Payout date: October 2021
You are about to place a bid...
Are you sure to place this bid?
Amount: CHF
Interest: %
Period: 48 Months
Payout date: October 2021
Please adjust your settings
The interest rate will result a negative return and you will not be able to place bid
Lender full filled action settings
Lender full filled action description