New roads & new possibilities! Support IMD MBA funding
This is me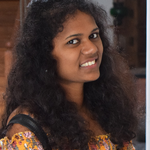 Nick name

IMD_MBA_2022
Age

28 years
Highest education

IMD
---
This is my Credit Motivation
Hey everyone! Hope you are doing well.
I would like to take a few minutes of your time to walk through my profile. I'm Lavanya from India and I will be pursuing an MBA at IMD Lausanne, Switzerland, starting Jan'22. I'm more than excited to hop on this journey ASAP.
I come with 7 years of professional experience in healthcare strategy consulting, in which I worked with globally reputed firms such as ZS Associates and DRG (Clarivate), consulting multiple pharmaceutical companies in commercial strategy projects. Thus, I gained a strong foothold in the healthcare domain and am glad to have pursued this progressive career path that rewarded me with 3 promotions in 6 years.
Academically, I'm fortunate to have received the best in class education - a bachelors in engineering from the National Institute of Technology Karnataka (Ranked among the top 10 engineering colleges in India) and an emerging leaders management program from the Indian School of Business (Ranked among the top 5 business schools in India) - and secured a spot among the top 20th percentile of the respective classes.
My academics and career have given me numerous opportunities to challenge my potential and become better both as an individual and as a leader. As a next step, I believe pursuing a global, diverse and leadership-focused MBA at IMD will help me to gain new capabilities and skills to become a healthcare strategy leader and eventually to achieve my long term goal of helming a sustainable business.
So, here I'm today to tell you my story and let you be a part of my journey by contributing to my credit request. Total fees for the MBA program and living expenses add up to CHF 130,000, part of which I'm able to cover through personal savings, scholarship and loans. Receiving a credit from the investors on Splendit, by sharing my story, will mean a lot to me and will further motivate me to excel in my MBA.
Finally, I want to mention that I have a great credit score and have never missed a credit payment due. So, please be assured to receive your interest and principal paid in due time. I have some fixed assets and savings that will help me pay the interest.
---
This is what I need
Credit amount

CHF 30'000
Maximum interest rate

6.5%
Start date

September 2021
Study time

24 months
Re-payment starts

September 2023
Re-payment time

36 months
Loan fully paid back

August 2026
---
This is my plan
School/University

IMD
Main field of study

MBA
Additional fields of study

MBA
Begin of study

December 2021
End of study

December 2022
Current semester

0
Plans after study

My goal is to support healthcare firms in bringing life-saving drugs through clinical and technological advancements to patients in an affordable yet sustainable manner.

So, post my MBA, I aspire to join the strategy/leadership arm of healthcare companies such as Danaher, Novartis, etc which not only have a strong presence in Switzerland / EU but also are regular recruiters from IMD. I'm confident and optimistic that I will receive a great job opportunity post my MBA and will be in a comfortable position to repay the loan. IMD's career stats show an average annual salary of CHF 116,000 and a joining bonus of CHF 33,000 for its MBA graduates.

Alternatively, I have a reliable professional network in the EU, UK, US and India who can help me jump back into work-life at the earliest possible.
Auction
Auction Closed
20 bids, CHF 30'000 of CHF 30'000 filled
Calculate your sustainable return
CHF 30'000
Investment Amount
5.0%
Interest Rate
Your return (net of fees)
-
Documents
IMD MBA 2022_Offer letter .pdf

---


B Tech Degree Certificate.jpeg

---
Lavanya_Tatikonda_CV.pdf
Resume / CV
---
Lavanya Tatikonda ELMP Certificate.pdf
Masters Degree certificate
---
Lavanya Tatikonda - CIRF Credit Report.pdf
Credit Score - CRIF
---
Contact Student
You have to be registered as investor to contact students.
Place bid
You need to complete the full registration first in order to place a bid. Please click on "Register as Investor"in the navigation bar.
You have to be registered as investor to place bids.
Sorry, but you can not place bids yet!
To place bids you must be registered as investor and have an active splend!t account.
Stop your auction early?
You're there! Investors like you and placed bids for the full amount you requested in your auction. Well done! Just be aware that if you stop the auction now, you will give up our chance of receiving better offers until expiry.
You are about to place an all-in! bid!
Are you sure you want to place this all-in! bid?
Amount: CHF 30000.00
Interest: %
Period: 60 Months
Payout date: September 2021
You are about to place a bid...
Are you sure to place this bid?
Amount: CHF
Interest: %
Period: 60 Months
Payout date: September 2021
Please adjust your settings
The interest rate will result a negative return and you will not be able to place bid
Lender full filled action settings
Lender full filled action description