Opportunity to make a real impact
This is me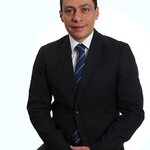 Nick name

Gio Zuzu
Age

47 years
Highest education

ESMT Berlin
---
This is my Credit Motivation
Dear Splendit Investors family:
My name is Giovanni, and I am writing this short note to describe my interests and motivation for the use of funds from the student loan:
Climate change, social unrest in many corners of the world, the financial aftermath of COVID-19, and various other headwinds have combined to create unprecedented crises. However, crises also offer opportunities to leaders and organizations that are knowledgeable and well-positioned to take advantage of the opportunities.
I believe that business and social leaders ought to continuously test whether we are well-trained to lead amid complex problems and adapt, manage, and thrive. Three years ago, I started a life-planning process to improve my role in society. In my research for suitable further education, I learned that the ESMT EMBA will provide me with my desired personal development through the curriculum, interactions with a talented cohort of classmates, and intercultural exchanges.
As the oldest child of an emerging family, my father encouraged me to value education because he himself had limited education. I learned to put all my grit into achieving my goals. For example, I founded ZYTA Ventures ("ZYTA") and co-founded Altamesa Energy Canada in 2017, both of which are now established teams with projects.
I can count on the trust and confidence of key players in LatAm and some in Canada and Europe because of my strong background in enterprise portfolio management, fundraising, and M&A leadership, having closed and led transactions of more than USD 3 billion transactions in LatAm. My performance has been in the top echelon in my arena.
Prior to creating new ventures across the life science, energy transition, green construction, and natural resources industries, I established a guiding vision and business plan for ZYTA, which would leverage my abilities as a leader who can transfer expertise between businesses. Ups and downs along the road have taught me the importance of being an inspiration to my stakeholders, and I use this leadership principle in all my endeavours. When I was focused on consolidating teams, advancing the deal pipeline, and designing our next VC Fund, I realised that I did not want to be only a businessman. I wanted to become a good role model and support other entrepreneurs in their journeys.
I am enthusiastic about the potential of the venture ecosystem and the underserved venture capital market in LatAm, and I have been developing a strong network within the European venture ecosystem. These efforts will help build strategic partnerships between the two continents, and the ESMT EMBA ranked as the #1 business school in Germany and #8 in Europe, is an essential component of this larger agenda.
I´m a self-funded student and I already paid a relevant part of the tuition fees from my personal savings, this complementary loan will enable me to unlock my potential faster and in turn, help me give back faster.
---
This is what I need
Credit amount

CHF 10'000
Maximum interest rate

7%
Start date

February 2023
Study time

18 months
Re-payment starts

August 2024
Re-payment time

36 months
Loan fully paid back

July 2027
---
This is my plan
School/University

ESMT Berlin
Main field of study

Executive MBA
Additional fields of study

Executive MBA
Begin of study

October 2022
End of study

April 2024
Current semester

2
Plans after study

My wife and I are in the process to move to Berlin, from I´ll continue my career plan which includes both entrepreneurial and directorship exposure, and rests on a strong work ethic and a desire to work collaboratively.

With an eye on the inevitable transition to a low-carbon future, my ESG and cleantech investment activities would have scaled up by 2027.

I don't resist the idea to engage as an employee again of a European organization that really wanted to make a difference and whose values are aligned with the Global Goals.
Auction
Auction Closed
12 bids, CHF 10'000 of CHF 10'000 filled
Calculate your sustainable return
CHF 10'000
Investment Amount
6.0%
Interest Rate
Your return (net of fees)
-
Contact Student
You have to be registered as investor to contact students.
Place bid
You need to complete the full registration first in order to place a bid. Please click on "Register as Investor"in the navigation bar.
You have to be registered as investor to place bids.
Sorry, but you can not place bids yet!
To place bids you must be registered as investor and have an active splend!t account.
Stop your auction early?
You're there! Investors like you and placed bids for the full amount you requested in your auction. Well done! Just be aware that if you stop the auction now, you will give up our chance of receiving better offers until expiry.
You are about to place an all-in! bid!
Are you sure you want to place this all-in! bid?
Amount: CHF 10000.00
Interest: %
Period: 54 Months
Payout date: February 2023
You are about to place a bid...
Are you sure to place this bid?
Amount: CHF
Interest: %
Period: 54 Months
Payout date: February 2023
Please adjust your settings
The interest rate will result a negative return and you will not be able to place bid
Lender full filled action settings
Lender full filled action description