S.O.S Needed to Pay IMD Tuition Fees!
This is me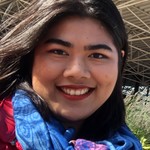 Nick name

IMD MBA Candidate from Malaysia
Age

32 years
Highest education

IMD Lausanne
What would you like to ask?

Contact Student
---
This is my Credit Motivation
Hello,
My name is Alia Farina, a current MBA candidate at IMD Lausanne. I am among the very few MBA candidates from Malaysia, and the second Malaysian woman to be here. Previously based in the APAC office, my over 4 years of experience in the international consulting industry has sparked my interest to join the FMCG (Fast Moving Consumer Goods) industry where I can make a difference. This is one of the drivers of my decisions to study my MBA at IMD.
Prior to my consulting experience, I have over two years of working experience in the Ministy of Defence procurement industry, where I was part of the strategic sales and procurement team. Once my cumulative experience is enriched by the MBA I'm currently working on at IMD, I'm certain my adventure has only just began.
Life in Malaysia was comfortable, but it was not sufficient to fuel my thirst for challenge. All my life choices has always been guided by the path to work in Europe, particularly in Switzerland and the UK which brings me to where I am today.
Despite my shortage of funds to pay for my school fees, I have decided to still make my presence here at IMD. As the total tuition fee is CHF 90,000, I have received the Diversity Scholarship from IMD worth CHF 30,000 and paid off CHF 20,000 off to IMD with my own savings. With what little pocket money I have left, I still need to pay CHF 40,000 to the school.
Now more than ever, I am determined to build my own path to improve myself and achieve my dreams. I know this won't be easy, but I know I can do this and I need your help to get me to the finish line. I am most confident, that you will with get your monetary return on investment before the 48 months period and at the same time feeling good because you have helped me achieve my dreams.
Feel free to reach out to me if you need any clarifications.
Warm regards,
Alia Farina
---
This is what I need
Credit amount

CHF 40'000
Maximum interest rate

6.5%
Start date

March 2021
Study time

18 months
Re-payment starts

September 2022
Re-payment time

48 months
Loan fully paid back

August 2026
---
This is my plan
School/University

IMD Lausanne
Main field of study

MBA
Additional fields of study

MBA
Begin of study

January 2020
End of study

December 2021
Current semester

2
Plans after study

My target upon graduation in December is to be onboard with the big boys in the consumer goods industry in Europe. Home to some of the giants such as Nestle, Coca-cola and Unilever for this region, Switzerland, UK and France will be my primary locus.

As my main skillset in the consulting industry is strategic planning for brand and product management, I am confident it will provide me with the necessary dynamics that can be applied and is most sort after in the consumer goods industry.

My safety net is to target electronic and engineering solutions company such as ABB, Siemens and Samsung within the European region. Leveraging my experience in leading strategic electronic solutions to my clients paired with my MBA from IMD will give me the competitive advantage to be hired in this industry.
Auction
4 bids, CHF 5'000 of CHF 40'000 filled
Calculate your sustainable return
CHF 40'000
Investment Amount
5.0%
Interest Rate
Your return (net of fees)
-
Currently Valid Bids
investor
Amount
Interest
Submitted
Perikles
6.5%
05.03.2021 11:20
Krypto
6.5%
24.02.2021 08:57
Opossum
6.5%
17.02.2021 22:19
dehaeigen
6.5%
17.02.2021 08:18
Contact Student
You have to be registered as investor to contact students.
Place bid
You need to complete the full registration first in order to place a bid. Please click on "Register as Investor"in the navigation bar.
You have to be registered as investor to place bids.
Sorry, but you can not place bids yet!
To place bids you must be registered as investor and have an active splend!t account.
Stop your auction early?
You're there! Investors like you and placed bids for the full amount you requested in your auction. Well done! Just be aware that if you stop the auction now, you will give up our chance of receiving better offers until expiry.
You are about to place an all-in! bid!
Are you sure you want to place this all-in! bid?
Amount: CHF 40000.00
Interest: %
Period: 66 Months
Payout date: March 2021
You are about to place a bid...
Are you sure to place this bid?
Amount: CHF
Interest: %
Period: 66 Months
Payout date: March 2021
Please adjust your settings
The interest rate will result a negative return and you will not be able to place bid
Lender full filled action settings
Lender full filled action description