SO Close to my dreams!!
This is me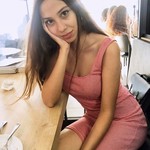 Nick name

Melsny
Age

24 years
Highest education

University Zurich
---
This is my Credit Motivation
Dear Investors,
I am a prospective Master's student of University of Zurich, Immunology program.
Ever since I was a little kid, I have been determined that I am going to be a scientist. As time has passed, I have step by step worked for achieving my dreams. First, I was accepted to be an undergraduate at Middle East Technical University, which ranked as the top university in Turkey. Also, it is an internationally recognized university admitting students from the top 1% of all high school graduates in Turkey.
Subsequently, in the summer of 2019, I got an internship opportunity at the Institute for Experimental Immunology in the Cancer Immunobiology Laboratory which lasted for three months, at the University of Zurich, as we all know, it is one of the best universities in the world. I conducted experiments that correlated my interests; Immunology and Diseases. During my internship, I worked on my own project. After deciding the field that I am enthusiastic about, I have applied to the Master's program at UZH right after I graduated and I have recently got accepted! Now,I have been spending most of my time seeking the possibilities to make my way through Switzerland to pursue my dreams.
Living for a short period of time in Zurich, I know how expensive it is to accommodate, eat out and shop for groceries etc. I have looked out for scholarships and financial aids but there are surprisingly none for Turkish or for non EU citizens. I have never been a quitter type of person and I don't want financial matters to be an obstacle for my studies and my future.
Currently,I am working at a pharmaceutical company in Turkey but the amount that I own and am going to save will never be sufficient. Hence, I kindly ask for your help to obtain 20'000 CHF for my further expenses in Zurich.
I would be eternally grateful if you help me to overcome another obstacle.
You can find my acceptance letter from UZH and My Cv uploaded to documents section.

Thank you so much for your consideration.
---
This is what I need
Credit amount

CHF 20'000
Maximum interest rate

6%
Start date

August 2021
Study time

24 months
Re-payment starts

August 2023
Re-payment time

36 months
Loan fully paid back

July 2026
---
This is my plan
School/University

University Zurich
Main field of study

Biology/Immunology
Additional fields of study

Biology/Immunology
Begin of study

September 2020
End of study

October 2023
Current semester

0
Plans after study

After my studies I have 2 plans;

My first plan is to apply for PhD program at either UZH or ETH, both of which will pay approximately 50'000 CHF per year. So, I will not have any problems paying back the amount I am asking from you.
My second plan is to find job in Switzerland. The annual salary for my field is approximately 130'000 CHF and again I will have no hardships at paying back the money I am borrowing.
Auction
Auction Closed
2 bids, CHF 20'000 of CHF 20'000 filled
Calculate your sustainable return
CHF 20'000
Investment Amount
5.0%
Interest Rate
Your return (net of fees)
-
Contact Student
You have to be registered as investor to contact students.
Place bid
You need to complete the full registration first in order to place a bid. Please click on "Register as Investor"in the navigation bar.
You have to be registered as investor to place bids.
Sorry, but you can not place bids yet!
To place bids you must be registered as investor and have an active splend!t account.
Stop your auction early?
You're there! Investors like you and placed bids for the full amount you requested in your auction. Well done! Just be aware that if you stop the auction now, you will give up our chance of receiving better offers until expiry.
You are about to place an all-in! bid!
Are you sure you want to place this all-in! bid?
Amount: CHF 20000.00
Interest: %
Period: 60 Months
Payout date: August 2021
You are about to place a bid...
Are you sure to place this bid?
Amount: CHF
Interest: %
Period: 60 Months
Payout date: August 2021
Please adjust your settings
The interest rate will result a negative return and you will not be able to place bid
Lender full filled action settings
Lender full filled action description