Support a First-generation MBA Student at a prestigious school at Lausanne
This is me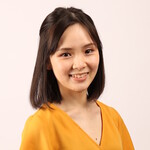 Nick name

Venice
Age

25 years
Highest education

IMD Lausanne
What would you like to ask?

Contact Student
---
This is my Credit Motivation
Pursuing an MBA is always on my to-achieve list, but it wasn't until the prestigious IMD Business School notified me as the winner of the Young Leaders Challenge with the seat in the class of 2023 that gave me the courage to take on this challenge at this point of my career trajectory.
As the first in the family to pursue an MBA degree, the recognition from IMD Business School is undoubtedly encouraging news for me, a young working-class family aspiration woman, proving that knowledge and professionalism are global skill sets that surpass the social background. However, studying for an MBA is a considerable investment, and without adequate financial support, the MBA journey might become distressed before the Return on Investment is evident.
Compared with other commercial loan providers, the Splendit provides loans support by covering tuition fees at a very reasonable interest rate. This would be very helpful in covering the last instalment of my tuition fees. Moreover, I believe the support from Splendit is not only significant financial support for a short period of time but also a lifelong affirmation from the committee that I receive the ticket to reach equal heights as all these former recipients. This acknowledgement is impossible to be attained in any other commercial loan. Coming from a low-income family, the recognition by a prestigious business school and the determination to pursue an MBA to advance my career for the greater social good, the support in covering my tuition fees, as well as being part of the wider community who celebrates passionate women talents in renowned business schools would be the best fit for my aspirations and a ticket to reach new heights.
---
This is what I need
Credit amount

CHF 25'000
Maximum interest rate

9%
Start date

April 2023
Study time

12 months
Re-payment starts

April 2024
Re-payment time

48 months
Loan fully paid back

March 2028
---
This is my plan
School/University

IMD Lausanne
Main field of study

MBA
Additional fields of study

MBA
Begin of study

January 2023
End of study

December 2023
Current semester

1
Plans after study

My career aspiration relates to sustainability in corporates through arts and culture. Divisions such as UBS for Arts, BWV Culture, UNESCO correlating public affairs, branding, and communications on driving cross-sector development through partnerships and joint ventures.

After graduation, I would like to seek a global role in communication, branding and sustainability which headquarters in the EU to lead and harness my skills learnt from IMD into practice. In the long run, I am ready to take up management or become a board member in supervising and advising on corporates' decisions.
Auction
22 bids, CHF 25'000 of CHF 25'000 filled
Calculate your sustainable return
CHF 25'000
Investment Amount
6.0%
Interest Rate
Your return (net of fees)
-
Currently Valid Bids
investor
Amount
Interest
Submitted
Schnipsel68
6%
15.03.2023 21:40
Manusch
7%
20.03.2023 08:29
mikki
8%
24.03.2023 17:31
Opossum
8%
16.03.2023 14:03
berryman
8%
15.03.2023 15:20
A_M_
8.5%
23.03.2023 09:28
Superlender
8.5%
20.03.2023 18:39
Superlender
8.5%
16.03.2023 21:24
Gaby
8.5%
15.03.2023 21:17
Sukram
8.5%
15.03.2023 14:42
Kottke
8.5%
15.03.2023 10:33
TomGur
9%
15.03.2023 06:05
Starking
9%
15.03.2023 02:08
sai-buc
9%
14.03.2023 12:09
Currently Dropped Bids
investor
Amount
Interest
Submitted
Superlender
9%
16.03.2023 04:29
Wacker1913
9%
16.03.2023 01:03
TomGur
9%
15.03.2023 06:05
Contact Student
You have to be registered as investor to contact students.
Place bid
You need to complete the full registration first in order to place a bid. Please click on "Register as Investor"in the navigation bar.
You have to be registered as investor to place bids.
Sorry, but you can not place bids yet!
To place bids you must be registered as investor and have an active splend!t account.
Stop your auction early?
You're there! Investors like you and placed bids for the full amount you requested in your auction. Well done! Just be aware that if you stop the auction now, you will give up our chance of receiving better offers until expiry.
You are about to place an all-in! bid!
Are you sure you want to place this all-in! bid?
Amount: CHF 25000.00
Interest: %
Period: 60 Months
Payout date: April 2023
You are about to place a bid...
Are you sure to place this bid?
Amount: CHF
Interest: %
Period: 60 Months
Payout date: April 2023
Please adjust your settings
The interest rate will result a negative return and you will not be able to place bid
Lender full filled action settings
Lender full filled action description