Taking the next big step
This is me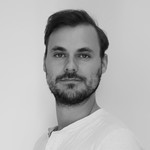 Nick name

IMD Dave
Age

32 years
Highest education

IMD Lausanne
---
This is my Credit Motivation
Hello, my name is David. I have recently moved to Lausanne with my partner Liz and pet husky Maddox to pursue an MBA at IMD, with the aim of dramatically accelerating my career. I am asking for 40,000 CHF which will be entirely used to cover my remaining tuition fees.
Why should you invest in me?
I have eight years of professional experience in multiple engineering roles, at different levels of seniority and in different industries. This has given me the level of grounding and depth of technical experience and expertise required to succeed in management roles within an engineering business. I have worked in both large corporations and fledging tech start-ups, giving me enviable career perspective and a diverse problem solving 'toolkit'.
I have excelled in every professional role I have undertaken. I have a clear, demonstrable track record of high achievement and progression. My career highlight to date is leading the transformation of start-up firm Better Origin from an R&D focussed organisation to a fully fledged going concern, by spearheading the development of its first ever product (if you want to see it, check out this video! https://www.youtube.com/watch?v=Pt6OU8SWICU).
I loved the work I did with Better Origin; it proved to others and myself that I had what it took to lead, and gave me the confidence to take the next big step to pursue my career dreams.
I have attached my CV which details my other most significant career achievements, in addition to further supporting evidence of my capability, including the following:
1st Class Honours in a Masters of Engineering at a Top 3 UK University
GMAT score of 770
Award of Merit Scholarship from IMD for an outstanding application
2020 was an incredibly uncertain year, particularly for businesses, and yet IMD MBA candidates remain in huge demand. With global growth expected to rebound strongly and a malleable, evolving landscape, the world requires skilled leaders more than ever.
I plan to repay the loan from salary after graduation. IMD has consistently topped international rankings for the past two decades, and in 2019 the median graduation salary for 2019 was $113k. I believe this demonstrates the risk to your investment is low, but should the need arise, I have additional savings and investments that can be re-allocated.
---
This is what I need
Credit amount

CHF 40'000
Maximum interest rate

6.5%
Start date

February 2021
Study time

18 months
Re-payment starts

August 2022
Re-payment time

36 months
Loan fully paid back

July 2025
---
This is my plan
School/University

IMD Lausanne
Main field of study

MBA
Additional fields of study

MBA
Begin of study

December 2020
End of study

December 2021
Current semester

1
Plans after study

My goal on completion of the MBA is to return home to the UK and take up a leading role in the global energy transition. The UK is one of the world leaders in renewable energy and decarbonisation, and I believe it to be a tremendously exciting time for the industry. It is an area I am extremely passionate about and have an existing established network, and so I am confident I will be able to secure the right role after leaving.
Auction
Auction Closed
22 bids, CHF 40'000 of CHF 40'000 filled
Calculate your sustainable return
CHF 40'000
Investment Amount
5.0%
Interest Rate
Your return (net of fees)
-
Documents
IMD MBA 2021 - Certificate of attendance.pdf

---
---


Masters Diploma.jpg
Masters Diploma
---
Contact Student
You have to be registered as investor to contact students.
Place bid
You need to complete the full registration first in order to place a bid. Please click on "Register as Investor"in the navigation bar.
You have to be registered as investor to place bids.
Sorry, but you can not place bids yet!
To place bids you must be registered as investor and have an active splend!t account.
Stop your auction early?
You're there! Investors like you and placed bids for the full amount you requested in your auction. Well done! Just be aware that if you stop the auction now, you will give up our chance of receiving better offers until expiry.
You are about to place an all-in! bid!
Are you sure you want to place this all-in! bid?
Amount: CHF 40000.00
Interest: %
Period: 54 Months
Payout date: February 2021
You are about to place a bid...
Are you sure to place this bid?
Amount: CHF
Interest: %
Period: 54 Months
Payout date: February 2021
Please adjust your settings
The interest rate will result a negative return and you will not be able to place bid
Lender full filled action settings
Lender full filled action description