Unterstützen Sie meinen Traum: MBA an der IMD Business School in Lausanne
This is me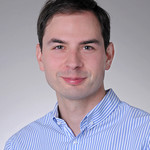 Nick name

MR
Age

32 years
Highest education

IMD Lausanne
---
This is my Credit Motivation
Ich bin ein 32 Jahre alter Schweizer und stamme ursprünglich aus Bern, arbeite aber seit rund 10 Jahren in Zürich. Ich habe über 10 Jahre Berufserfahrung in der Finanzindustrie, unter anderem bei der Credit Suisse sowie der UBS. Meine Arbeit fokussierte sich dabei auf verantwortungsvolle Rollen als Anlagespezialist von äusserst vermögenden Privatkunden und institutionellen Investoren wie Pensionskassen und Hedge Funds. In den letzten 3 Jahren habe ich als Mitgründer ausserdem erfolgreich ein international tätiges Software-Unternehmen für Firmenkunden aufgebaut.
Ursprünglich habe ich eine KV-Lehre bei der Berner Kantonalbank abgeschlossen und anschliessend diverse Weiterbildungen im Finanzbereich erfolgreich durchlaufen (Chartered Financial Analyst und Chartered Alternative Investment Analyst). Um mein Profil abzurunden werde ich im Januar bei der renommierten IMD in Lausanne das MBA-Programm durchlaufen mit Fokus auf Führung, Unternehmertum und Digitalisierung. Als bester Kandidat der April-Deadline habe ich gütigerweise die einmalige Alumni Scholarship im Wert von CHF 50'000 erhalten.
Das Studium ist äusserst intensiv aber dauert dadurch überschaubare 12 Monate, von Januar 2019 bis Dezember 2019. Entsprechend werde ich rasch wieder in die Arbeitswelt integriert werden und bereits im Q1 oder spätestens Q2 2020 mit meiner Rückzahlung beginnen können.
Die IMD ist weltweit äusserst angesehen. Sie wird in diversen Rankings als eine der besten Schulen der Welt anerkannt. Vom Magazin Forbes wird das MBA Programm der IMD zum Beispiel seit Jahren für den weltweit höchsten "Return on investment" ausgezeichnet. Auch diese Tatsache bestärkt mich in meiner Überzeugung, dass ich den von Ihnen potenziell gesprochenen Kredit zeitnah zurückzahlen werden kann.
Sie finden im Anhang gerne Nachweise des MBA Programms, meinen Lebenslauf, meine Arbeitszeugnisse und meine Budgetpläne (während und nach dem Studium). Wie Sie dem Studiums-Budget entnehmen können, habe ich etwas mehr Kredit beantragt als veranlagt, da es mir wichtig ist für unvorhergesehene Rechnungen gewappnet zu sein und somit auch ihr Risiko zu minimieren. Ebenfalls gemäss angehängtem Budget (nach dem Studium) werde ich bei einem Mediansalär in der Finanzindustrie von CHF 120'000 Ihr Darlehen problemlos zeitnah und mit viel Spielraum zurückzahlen können.
Ich wäre Ihnen für Ihre Unterstützung auf meinem Lebensweg äusserst dankbar und stehe Ihnen bei Fragen natürlich sehr gerne zur Verfügung. Ganz herzlichen Dank!
---
This is what I need
Credit amount

CHF 60'000
Maximum interest rate

5.5%
Start date

September 2018
Study time

20 months
Re-payment starts

May 2020
Re-payment time

36 months
Loan fully paid back

April 2023
---
This is my plan
School/University

IMD Lausanne
Main field of study

MBA
Additional fields of study

MBA
Begin of study

January 2019
End of study

December 2019
Current semester

0
Plans after study

Nach dem erfolgreichen Abschluss und mit den neu erworbenen Kenntnissen plane ich in eine Senior-Rolle innerhalb der Finanzindustrie Zürichs zurückzukehren, da ich dort bereits 10 Jahre Erfahrung in verschiedenen Rollen gesammelt habe. Mögliche Positonen aufgrund meiner Erfahrung und Ausbildungen sind Investment Advisor, Portfolio Manager, Project Management (speziell im Bereich Digitalisierung, FinTech und Strategie), Business Development, usw.
Auction
Auction Closed
15 bids, CHF 60'000 of CHF 60'000 filled
Calculate your sustainable return
CHF 60'000
Investment Amount
4.0%
Interest Rate
Your return (net of fees)
-
Documents
---
---
---
---
---
---
---
---
---
Contact Student
You have to be registered as investor to contact students.
Place bid
You need to complete the full registration first in order to place a bid. Please click on "Register as Investor"in the navigation bar.
You have to be registered as investor to place bids.
Sorry, but you can not place bids yet!
To place bids you must be registered as investor and have an active splend!t account.
Stop your auction early?
You're there! Investors like you and placed bids for the full amount you requested in your auction. Well done! Just be aware that if you stop the auction now, you will give up our chance of receiving better offers until expiry.
You are about to place an all-in! bid!
Are you sure you want to place this all-in! bid?
Amount: CHF 60000.00
Interest: %
Period: 56 Months
Payout date: September 2018
You are about to place a bid...
Are you sure to place this bid?
Amount: CHF
Interest: %
Period: 56 Months
Payout date: September 2018
Please adjust your settings
The interest rate will result a negative return and you will not be able to place bid
Lender full filled action settings
Lender full filled action description