UZH Biochemistry Student Seeking - With Loan Guarantee
This is me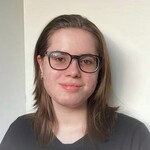 Nick name

mdoch
Age

18 years
Highest education

University of Zurich
What would you like to ask?

Contact Student
---
This is my Credit Motivation
My name is Mira and I will be starting my studies at UZH in Biochemistry in September 2023.
I am seeking a loan to help me with covering my tuition fee and living costs during my stay in Zurich; the loan will help me cover the costs of living, including rent, food, health insurance and transportation.
I have been working as an online private tutor for the past 2 years, which I plan to continue to do throughout my studies as an additional source of income that I can use to pay back the interest on this loan. Furthermore, once in Zurich, I will be looking for interships that I can do during the semester breaks in order to gain professional experience in my field.
My parents will act as financial guarantors for my studies in addition to the loan that I receive.
Feel free to contact me if you have any questions about my application.
Thank you for your support.
---
This is what I need
Credit amount

CHF 30'000
Maximum interest rate

6%
Start date

June 2023
Study time

36 months
Re-payment starts

June 2026
Re-payment time

48 months
Loan fully paid back

May 2030
---
This is my plan
School/University

University of Zurich
Main field of study

Biochemistry
Additional fields of study

Biochemistry
Begin of study

September 2020
End of study

July 2023
Current semester

0
Plans after study

After graduating, I plan to pursue a Master's Program in Biochemistry or a similar field that piques my interest during my studies. I will also look for internships that I can do alongside my studies, as a means to support myself and develop my career profile. My long-term aspiration is to find a job in Switzerland and start my career in the field of biochemistry.
Auction
3 bids, CHF 4'000 of CHF 30'000 filled
Calculate your sustainable return
CHF 30'000
Investment Amount
5.0%
Interest Rate
Your return (net of fees)
-
Currently Valid Bids
investor
Amount
Interest
Submitted
Opossum
6%
22.05.2023 11:03
sai-buc
6%
15.05.2023 20:34
Documents
---
---
---
---
Contact Student
You have to be registered as investor to contact students.
Place bid
You need to complete the full registration first in order to place a bid. Please click on "Register as Investor"in the navigation bar.
You have to be registered as investor to place bids.
Sorry, but you can not place bids yet!
To place bids you must be registered as investor and have an active splend!t account.
Stop your auction early?
You're there! Investors like you and placed bids for the full amount you requested in your auction. Well done! Just be aware that if you stop the auction now, you will give up our chance of receiving better offers until expiry.
You are about to place an all-in! bid!
Are you sure you want to place this all-in! bid?
Amount: CHF 30000.00
Interest: %
Period: 84 Months
Payout date: June 2023
You are about to place a bid...
Are you sure to place this bid?
Amount: CHF
Interest: %
Period: 84 Months
Payout date: June 2023
Please adjust your settings
The interest rate will result a negative return and you will not be able to place bid
Lender full filled action settings
Lender full filled action description