Ambitious Belgian female scientist passionate about drug development looking for MBA funding
Das bin ich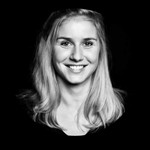 Nickname

Entrepreneurial scientist
Alter

30 Jahre
Höchste Ausbildung

University of St. Gallen
---
Darum brauche ich einen Bildungskredit
As an ambitious and energetic scientist with an entrepreneurial drive, I am looking for support to help me finance my MBA.
After obtaining my PhD in Biotechnology and Biochemistry from the renowned Flemish Institute of Biotechnology in Belgium, I joined my current startup 2 years ago where I am Head of Biology. Our small team is developing drug candidates for autoimmune disease patients. I always had a passion for drug development and I believe the MBA will allow me to have a bigger impact on the lifescience industry. Since Switzerland has a strong worldwide position in the field of lifescience innovation, it's a great place to start.
As I work for a startup (with limited financial means), there is no funding available from my employer. In addition, my parents already payed 5 years of university education, which was a big task for them, so I do not accept any fincancial support from them.
I chose for the part-time MBA program at the University of St Gallen, as I need to have an income to pay both my living costs and education. The total cost of the program is 70,000 CHF from which I would pay 57 % myself. I have enough savings to cover the enrolment fee of 10,000 CHF and I would pay half (6,000 CHF) of every installment (5 in total) with the money I currently earn. I only need help to pay the other 6,000 CHF of every installment.
I carefully explored my financial status to assure my loan payments according to the promised timeline, thereby taking into account all worst case scenarios (e.g. losing job).
I chose for the 5.5% interest rate as I feel this is a fair offer considering it is a no-risk investment. Taking into account the low interests you get from banks on savings, I think this is the perfect investment. I want to attract investors who want to see more women in the company management and who consider me as more than just an interesting financial investment.
Feel free to contact me in case you have any specific question about my aspirations or personal life.
---
Ich brauche
Erwünschter Betrag

CHF 30'000
Maximaler Zinssatz

5.5%
Anfangsdatum

Juni 2018
Zinsperiode

24 months
Beginn Rückzahlung

Juni 2020
Rückzahlungsdauer

48 months
Schulden zurückbezahlt

Mai 2024
---
Das ist mein Plan
Schule/Uni

University of St. Gallen
Hauptstudienrichtung

part time MBA
Zusätzliche Studiengebiete

part time MBA
Studienbeginn

August 2018
Abschluss des Studiums

August 2020
Derzeitiges Semester

0
Plan nach Studium

As I am passionate about innovation and drug development, my career goal is to grow in my current position (according to the growth of my current startup), start my own life science company, during/after the MBA, or be part of a big pharmaceutical company (long-term plan), where I can influence and drive the company's success (e.g. pipeline, strategy). My goal is to improve the quality of life for patients, or even cure patients with diseases that are difficult to treat.
Auktion
Auktion geschlossen
12 Gebote, CHF 30'000 of CHF 30'000 gefüllt
Berechne deinen nachhaltigen Ertrag
CHF 30'000
Investierter Betrag
4.0%
Zins
Dokumente
---
---
---
---
---
---
---
---
Student kontaktieren
Du musst als Investor angemeldet sein, um Studenten zu kontaktieren.
Gebot abgeben
Deine Registrierung ist noch nicht abgeschlossen. Bitte klicke auf "Als Investor registrieren" in der Navigationsleiste.
Du musst als Investor registriert sein, um ein Gebot abgeben zu können.
Sorry, aber du darfst noch nicht mitbieten!
Um mitbieten zu können, musst du als Investor registriert sein und ein aktives splend!t Konto haben.
Auktion frühzeitig beenden?
Du bist am Ziel! Investoren finden dich gut und haben den vollen Betrag deiner Auktion geboten. Gut gemacht! Beachte einfach, dass du die Chance auf bessere Gebote aufgibst, wenn du die Auktion jetzt beendest.
Du möchtest ein all-in! Gebot abgeben!
Bist du sicher, dass du dieses all-in! Gebot abgeben möchtest?
Betrag: CHF 30000.00
Zins: %
Laufzeit: 72 Monate
Auszahlungsdatum: Juni 2018
Du möchtest bieten...
Bist Du sicher, dass du dieses Gebot abgeben möchstest?
Betrag: CHF
Zins: %
Laufzeit: 72 Monate
Auszahlungsdatum: Juni 2018
Bitte passen Sie Ihre Einstellungen an
Der gewählte Zins wird zu einer negativen Rendite führen. Sie können damit kein Angebot platzieren.
Lender full filled action settings
Lender full filled action description