Ambitious Belgian female scientist passionate about drug development looking for MBA funding
This is me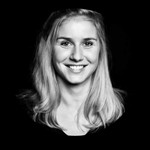 Nick name

Entrepreneurial scientist
Age

30 years
Highest education

University of St. Gallen
---
This is my Credit Motivation
As an ambitious and energetic scientist with an entrepreneurial drive, I am looking for support to help me finance my MBA.
After obtaining my PhD in Biotechnology and Biochemistry from the renowned Flemish Institute of Biotechnology in Belgium, I joined my current startup 2 years ago where I am Head of Biology. Our small team is developing drug candidates for autoimmune disease patients. I always had a passion for drug development and I believe the MBA will allow me to have a bigger impact on the lifescience industry. Since Switzerland has a strong worldwide position in the field of lifescience innovation, it's a great place to start.
As I work for a startup (with limited financial means), there is no funding available from my employer. In addition, my parents already payed 5 years of university education, which was a big task for them, so I do not accept any fincancial support from them.
I chose for the part-time MBA program at the University of St Gallen, as I need to have an income to pay both my living costs and education. The total cost of the program is 70,000 CHF from which I would pay 57 % myself. I have enough savings to cover the enrolment fee of 10,000 CHF and I would pay half (6,000 CHF) of every installment (5 in total) with the money I currently earn. I only need help to pay the other 6,000 CHF of every installment.
I carefully explored my financial status to assure my loan payments according to the promised timeline, thereby taking into account all worst case scenarios (e.g. losing job).
I chose for the 5.5% interest rate as I feel this is a fair offer considering it is a no-risk investment. Taking into account the low interests you get from banks on savings, I think this is the perfect investment. I want to attract investors who want to see more women in the company management and who consider me as more than just an interesting financial investment.
Feel free to contact me in case you have any specific question about my aspirations or personal life.
---
This is what I need
Credit amount

CHF 30'000
Maximum interest rate

5.5%
Start date

June 2018
Study time

24 months
Re-payment starts

June 2020
Re-payment time

48 months
Loan fully paid back

May 2024
---
This is my plan
School/University

University of St. Gallen
Main field of study

part time MBA
Additional fields of study

part time MBA
Begin of study

August 2018
End of study

August 2020
Current semester

0
Plans after study

As I am passionate about innovation and drug development, my career goal is to grow in my current position (according to the growth of my current startup), start my own life science company, during/after the MBA, or be part of a big pharmaceutical company (long-term plan), where I can influence and drive the company's success (e.g. pipeline, strategy). My goal is to improve the quality of life for patients, or even cure patients with diseases that are difficult to treat.
Auction
Auction Closed
12 bids, CHF 30'000 of CHF 30'000 filled
Calculate your sustainable return
CHF 30'000
Investment Amount
4.0%
Interest Rate
Your return (net of fees)
-
Documents
---
---
---
---
---
---
---
---
Contact Student
You have to be registered as investor to contact students.
Place bid
You need to complete the full registration first in order to place a bid. Please click on "Register as Investor"in the navigation bar.
You have to be registered as investor to place bids.
Sorry, but you can not place bids yet!
To place bids you must be registered as investor and have an active splend!t account.
Stop your auction early?
You're there! Investors like you and placed bids for the full amount you requested in your auction. Well done! Just be aware that if you stop the auction now, you will give up our chance of receiving better offers until expiry.
You are about to place an all-in! bid!
Are you sure you want to place this all-in! bid?
Amount: CHF 30000.00
Interest: %
Period: 72 Months
Payout date: June 2018
You are about to place a bid...
Are you sure to place this bid?
Amount: CHF
Interest: %
Period: 72 Months
Payout date: June 2018
Please adjust your settings
The interest rate will result a negative return and you will not be able to place bid
Lender full filled action settings
Lender full filled action description