Help me become a catalyst of change
Das bin ich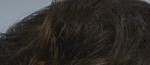 Nickname

Andre
Alter

30 Jahre
Höchste Ausbildung

IMD Lausanne
---
Darum brauche ich einen Bildungskredit
My name is André Garcia, a 30 years old Brazilian/Portuguese citizen. I graduated as a Mechanical Engineer in UFRJ, the Federal University of Rio de Janeiro and post-Graduated in Project Management, also in UFRJ. Throughout my career, I had an intense development, with above average performance and constant promotions, most recently going straight to Product Development Specialist II (instead of Specialist I) in the most complex product line of the company.
Since a while ago, I realized that I had good career progression and success, yet, I always felt a need to give back to society, specially living in Brazil, a country with little opportunities and widespread misery. So far, I did impact personal friends, my working team, colleagues and supervisors. I am proud to highlight that I helped restructure and motivate my department, did a turnaround of one technician, and helped a young girl enter med-school (math/physics lessons).
Nonetheless, I felt I needed to do more and enhance my impact generation power, so I decided to pursue an MBA. I found an excellent fit on IMD: proximity with manufacturing industry; intense and personalized leadership experience; and excellent facilities and staff.
I proudly share that I was admitted with 40'000CHF Merit Scholarship, on the last round of applications (knowingly short budget). On the other hand, my savings can barely cover the yearly costs of living, so I am reaching out for investors to help me fund this and pursue my goals.
The amount will be used to pay the remainder of the tuition to IMD and I intend to pay it within 30 months after graduation. Additionally, I am going through French classes
to enhance my chances of employment which also increases the costs I am
having.
---
Ich brauche
Erwünschter Betrag

CHF 45'000
Maximaler Zinssatz

8%
Anfangsdatum

Dezember 2019
Zinsperiode

16 months
Beginn Rückzahlung

April 2021
Rückzahlungsdauer

30 months
Schulden zurückbezahlt

September 2023
---
Das ist mein Plan
Schule/Uni

IMD Lausanne
Hauptstudienrichtung

Full-time MBA
Zusätzliche Studiengebiete

Full-time MBA
Studienbeginn

Januar 2020
Abschluss des Studiums

Dezember 2020
Derzeitiges Semester

0
Plan nach Studium

As a short term plan I would like to keep working in manufacturing industry but transition into a Product Manager position within a large company. I wish to stay in Europe for a while to intensify the culture shock I am about to live and help me reinstate my finances and return the investment on the program. As a mid/long-term goal I intend to go back to Brazil and help on the country turnaround, I wish to become a catalyst within our young society and help many others pursue their goals in life, either through high leadership within big companies or through my own personal endeavors.
Auktion
Auktion geschlossen
30 Gebote, CHF 45'000 of CHF 45'000 gefüllt
Berechne deinen nachhaltigen Ertrag
CHF 45'000
Investierter Betrag
6.0%
Zins
Dokumente
---
---
---
---
---
---
---
---
Student kontaktieren
Du musst als Investor angemeldet sein, um Studenten zu kontaktieren.
Gebot abgeben
Deine Registrierung ist noch nicht abgeschlossen. Bitte klicke auf "Als Investor registrieren" in der Navigationsleiste.
Du musst als Investor registriert sein, um ein Gebot abgeben zu können.
Sorry, aber du darfst noch nicht mitbieten!
Um mitbieten zu können, musst du als Investor registriert sein und ein aktives splend!t Konto haben.
Auktion frühzeitig beenden?
Du bist am Ziel! Investoren finden dich gut und haben den vollen Betrag deiner Auktion geboten. Gut gemacht! Beachte einfach, dass du die Chance auf bessere Gebote aufgibst, wenn du die Auktion jetzt beendest.
Du möchtest ein all-in! Gebot abgeben!
Bist du sicher, dass du dieses all-in! Gebot abgeben möchtest?
Betrag: CHF 45000.00
Zins: %
Laufzeit: 46 Monate
Auszahlungsdatum: Dezember 2019
Du möchtest bieten...
Bist Du sicher, dass du dieses Gebot abgeben möchstest?
Betrag: CHF
Zins: %
Laufzeit: 46 Monate
Auszahlungsdatum: Dezember 2019
Bitte passen Sie Ihre Einstellungen an
Der gewählte Zins wird zu einer negativen Rendite führen. Sie können damit kein Angebot platzieren.
Lender full filled action settings
Lender full filled action description