Help me become a catalyst of change
This is me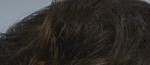 Nick name

Andre
Age

30 years
Highest education

IMD Lausanne
---
This is my Credit Motivation
My name is André Garcia, a 30 years old Brazilian/Portuguese citizen. I graduated as a Mechanical Engineer in UFRJ, the Federal University of Rio de Janeiro and post-Graduated in Project Management, also in UFRJ. Throughout my career, I had an intense development, with above average performance and constant promotions, most recently going straight to Product Development Specialist II (instead of Specialist I) in the most complex product line of the company.
Since a while ago, I realized that I had good career progression and success, yet, I always felt a need to give back to society, specially living in Brazil, a country with little opportunities and widespread misery. So far, I did impact personal friends, my working team, colleagues and supervisors. I am proud to highlight that I helped restructure and motivate my department, did a turnaround of one technician, and helped a young girl enter med-school (math/physics lessons).
Nonetheless, I felt I needed to do more and enhance my impact generation power, so I decided to pursue an MBA. I found an excellent fit on IMD: proximity with manufacturing industry; intense and personalized leadership experience; and excellent facilities and staff.
I proudly share that I was admitted with 40'000CHF Merit Scholarship, on the last round of applications (knowingly short budget). On the other hand, my savings can barely cover the yearly costs of living, so I am reaching out for investors to help me fund this and pursue my goals.
The amount will be used to pay the remainder of the tuition to IMD and I intend to pay it within 30 months after graduation. Additionally, I am going through French classes
to enhance my chances of employment which also increases the costs I am
having.
---
This is what I need
Credit amount

CHF 45'000
Maximum interest rate

8%
Start date

December 2019
Study time

16 months
Re-payment starts

April 2021
Re-payment time

30 months
Loan fully paid back

September 2023
---
This is my plan
School/University

IMD Lausanne
Main field of study

Full-time MBA
Additional fields of study

Full-time MBA
Begin of study

January 2020
End of study

December 2020
Current semester

0
Plans after study

As a short term plan I would like to keep working in manufacturing industry but transition into a Product Manager position within a large company. I wish to stay in Europe for a while to intensify the culture shock I am about to live and help me reinstate my finances and return the investment on the program. As a mid/long-term goal I intend to go back to Brazil and help on the country turnaround, I wish to become a catalyst within our young society and help many others pursue their goals in life, either through high leadership within big companies or through my own personal endeavors.
Auction
Auction Closed
30 bids, CHF 45'000 of CHF 45'000 filled
Calculate your sustainable return
CHF 45'000
Investment Amount
6.0%
Interest Rate
Your return (net of fees)
-
Documents
---
---
---
---
---
---
---
---
Contact Student
You have to be registered as investor to contact students.
Place bid
You need to complete the full registration first in order to place a bid. Please click on "Register as Investor"in the navigation bar.
You have to be registered as investor to place bids.
Sorry, but you can not place bids yet!
To place bids you must be registered as investor and have an active splend!t account.
Stop your auction early?
You're there! Investors like you and placed bids for the full amount you requested in your auction. Well done! Just be aware that if you stop the auction now, you will give up our chance of receiving better offers until expiry.
You are about to place an all-in! bid!
Are you sure you want to place this all-in! bid?
Amount: CHF 45000.00
Interest: %
Period: 46 Months
Payout date: December 2019
You are about to place a bid...
Are you sure to place this bid?
Amount: CHF
Interest: %
Period: 46 Months
Payout date: December 2019
Please adjust your settings
The interest rate will result a negative return and you will not be able to place bid
Lender full filled action settings
Lender full filled action description