Let's change the face of international business and build reliable global supply chains.
Das bin ich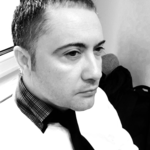 Nickname

LLK
Alter

43 Jahre
Höchste Ausbildung

American University in Switzerland
---
Darum brauche ich einen Bildungskredit
The COVID-19 pandemic, has caused massive disruptions in the lifestyle of many people around the globe. As a responsible person, I've managed to remain employed in my current role with Apple and decided to expand my skill set in the science of business and economics at the American University in Switzerland - AUS. I was admitted with a scholarship for personal and professional achievements in human and economic development. The cost of living in Switzerland is relatively higher than that in many EU countries. I'll remain employed part-time to be able to handle most of the study and living costs but I'll need access to additional funding as I' have moved to Switzerland in early September 2020 and will remain here for at least the next 10 years. The total cost of my program at AUS is CHF 40,500 and I received a professional merit scholarship of CHF 25,000. I have to cover the remaining CHF 19,000 and some living expenses until I switch from part-time back to full-time employment. For this, I'll need approximately CHF 36,000 for the entire duration of my program, so that I can focus on my studies and graduate faster. I have prepared my student budget, and have planned for all sorts of costs and emergencies. I can start repaying the proposed loan as early as possible and can back up the loan with income from employment.
---
Ich brauche
Erwünschter Betrag

CHF 14'000
Maximaler Zinssatz

7.5%
Anfangsdatum

Oktober 2020
Zinsperiode

24 months
Beginn Rückzahlung

Oktober 2022
Rückzahlungsdauer

48 months
Schulden zurückbezahlt

September 2026
---
Das ist mein Plan
Schule/Uni

American University in Switzerland
Hauptstudienrichtung

Business Administration
Zusätzliche Studiengebiete

Business Administration
Studienbeginn

September 2020
Abschluss des Studiums

Januar 2022
Derzeitiges Semester

1
Plan nach Studium

I'm an experienced executive management professional with 18 years of experience in the field. I've worked for large international organizations and private corporations including the United Nations, the US Peace Corps, Qantas Airways, the European Space Agency and Apple. My ultimate goal is to move into Supply Chain Management within my current company or another large international corporation and pursue a PhD degree in Accountancy and Supply Chain Management. I've been working hard to engage in a university career while working in Switzerland. I'm returning to school for 2 years in Switzerland in order to complete the minimum requirements for a PhD in Business Administration. I have a dual Executive MBA from the University of Minnesota Carlson School of Management and the Vienna University of Economics, which has played a vital role in my career, as I constantly challenge myself both professionally and academically.
Auktion
Auktion geschlossen
12 Gebote, CHF 14'000 of CHF 14'000 gefüllt
Berechne deinen nachhaltigen Ertrag
CHF 14'000
Investierter Betrag
5.0%
Zins
Student kontaktieren
Du musst als Investor angemeldet sein, um Studenten zu kontaktieren.
Gebot abgeben
Deine Registrierung ist noch nicht abgeschlossen. Bitte klicke auf "Als Investor registrieren" in der Navigationsleiste.
Du musst als Investor registriert sein, um ein Gebot abgeben zu können.
Sorry, aber du darfst noch nicht mitbieten!
Um mitbieten zu können, musst du als Investor registriert sein und ein aktives splend!t Konto haben.
Auktion frühzeitig beenden?
Du bist am Ziel! Investoren finden dich gut und haben den vollen Betrag deiner Auktion geboten. Gut gemacht! Beachte einfach, dass du die Chance auf bessere Gebote aufgibst, wenn du die Auktion jetzt beendest.
Du möchtest ein all-in! Gebot abgeben!
Bist du sicher, dass du dieses all-in! Gebot abgeben möchtest?
Betrag: CHF 14000.00
Zins: %
Laufzeit: 72 Monate
Auszahlungsdatum: Oktober 2020
Du möchtest bieten...
Bist Du sicher, dass du dieses Gebot abgeben möchstest?
Betrag: CHF
Zins: %
Laufzeit: 72 Monate
Auszahlungsdatum: Oktober 2020
Bitte passen Sie Ihre Einstellungen an
Der gewählte Zins wird zu einer negativen Rendite führen. Sie können damit kein Angebot platzieren.
Lender full filled action settings
Lender full filled action description