Together we grow!! IMD MBA Funding Help
Das bin ich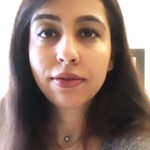 Nickname

IMD MBA 2021 ,CFA L3 passout,CMA
Alter

34 Jahre
Höchste Ausbildung

IMD Lausanne
---
Darum brauche ich einen Bildungskredit
I have been working in Dubai for past 8 years with Al Futtaim Group (UAE) as Financial Planning & Analysis Manager. MBA was always a far-fetched dream, but I finally took leap of faith and worked hard to secure my place in IMD to have a competitive edge, think couple of steps ahead and jump start my executive career. I always had good grades from being topper in school, first division in Graduation, an All India Rank holder (31st) in CMA to passing CFA(USA) Final (level 3) while working full time and then got a great score in GMAT.
Now to climb up the ladder and be in C-suite, I need credit to invest in my further education. I have paid part fees through my savings and have received CHF 10,000 scholarship. I need credit to fund my 3rd & 4th MBA Fees installment, to put all my efforts in MBA from world class B school and finally be on a roadmap to be a successful leader.
I believe my story will positively instill confidence in you that I am a hard worker and an achiever, and that you could be a helping hand while realizing decent returns on your investment. Your funding could spread joy in my life,help me realize my dream and I assure to pay the loan back in time.
---
Ich brauche
Erwünschter Betrag

CHF 55'000
Maximaler Zinssatz

6.5%
Anfangsdatum

Dezember 2020
Zinsperiode

18 months
Beginn Rückzahlung

Juni 2022
Rückzahlungsdauer

36 months
Schulden zurückbezahlt

Mai 2025
---
Das ist mein Plan
Schule/Uni

IMD Lausanne
Hauptstudienrichtung

MBA
Zusätzliche Studiengebiete

MBA
Studienbeginn

Dezember 2020
Abschluss des Studiums

Dezember 2021
Derzeitiges Semester

2
Plan nach Studium

I have 10+ years' work experience in Finance & Treasury and I am at present working as Financial Planning & Analysis Manager handling the reporting and analysis of a multi-billion-dollar UAE based conglomerate. I have worked with diverse group of associates and have had a successful career progression so far.

Post completion of my MBA, I intend to work as Finance Business Partner in top notch organisations such as Amazon, Google etc., or as a Financial Consultant for McKinsey, JP Morgan, Bain and company, BCG etc.

I am sure of getting an IMD MBA Graduate's annual average salary of USD 123K. I don't have any geographical working restrictions.

As a contingency plan, I have my network in place in UAE to enable me to snapback to workforce and repay the loan. Currently, I have no dependents and maintain a minimalistic living style.

Kindly do not hesitate to reach out if you have any further query.
Auktion
Auktion geschlossen
32 Gebote, CHF 55'000 of CHF 55'000 gefüllt
Berechne deinen nachhaltigen Ertrag
CHF 55'000
Investierter Betrag
5.0%
Zins
Dokumente
---
---
---
---
---
---
---
---
---
Student kontaktieren
Du musst als Investor angemeldet sein, um Studenten zu kontaktieren.
Gebot abgeben
Deine Registrierung ist noch nicht abgeschlossen. Bitte klicke auf "Als Investor registrieren" in der Navigationsleiste.
Du musst als Investor registriert sein, um ein Gebot abgeben zu können.
Sorry, aber du darfst noch nicht mitbieten!
Um mitbieten zu können, musst du als Investor registriert sein und ein aktives splend!t Konto haben.
Auktion frühzeitig beenden?
Du bist am Ziel! Investoren finden dich gut und haben den vollen Betrag deiner Auktion geboten. Gut gemacht! Beachte einfach, dass du die Chance auf bessere Gebote aufgibst, wenn du die Auktion jetzt beendest.
Du möchtest ein all-in! Gebot abgeben!
Bist du sicher, dass du dieses all-in! Gebot abgeben möchtest?
Betrag: CHF 55000.00
Zins: %
Laufzeit: 54 Monate
Auszahlungsdatum: Dezember 2020
Du möchtest bieten...
Bist Du sicher, dass du dieses Gebot abgeben möchstest?
Betrag: CHF
Zins: %
Laufzeit: 54 Monate
Auszahlungsdatum: Dezember 2020
Bitte passen Sie Ihre Einstellungen an
Der gewählte Zins wird zu einer negativen Rendite führen. Sie können damit kein Angebot platzieren.
Lender full filled action settings
Lender full filled action description