Together we grow!! IMD MBA Funding Help
This is me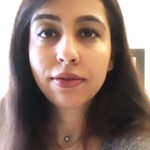 Nick name

IMD MBA 2021 ,CFA L3 passout,CMA
Age

34 years
Highest education

IMD Lausanne
---
This is my Credit Motivation
I have been working in Dubai for past 8 years with Al Futtaim Group (UAE) as Financial Planning & Analysis Manager. MBA was always a far-fetched dream, but I finally took leap of faith and worked hard to secure my place in IMD to have a competitive edge, think couple of steps ahead and jump start my executive career. I always had good grades from being topper in school, first division in Graduation, an All India Rank holder (31st) in CMA to passing CFA(USA) Final (level 3) while working full time and then got a great score in GMAT.
Now to climb up the ladder and be in C-suite, I need credit to invest in my further education. I have paid part fees through my savings and have received CHF 10,000 scholarship. I need credit to fund my 3rd & 4th MBA Fees installment, to put all my efforts in MBA from world class B school and finally be on a roadmap to be a successful leader.
I believe my story will positively instill confidence in you that I am a hard worker and an achiever, and that you could be a helping hand while realizing decent returns on your investment. Your funding could spread joy in my life,help me realize my dream and I assure to pay the loan back in time.
---
This is what I need
Credit amount

CHF 55'000
Maximum interest rate

6.5%
Start date

December 2020
Study time

18 months
Re-payment starts

June 2022
Re-payment time

36 months
Loan fully paid back

May 2025
---
This is my plan
School/University

IMD Lausanne
Main field of study

MBA
Additional fields of study

MBA
Begin of study

December 2020
End of study

December 2021
Current semester

2
Plans after study

I have 10+ years' work experience in Finance & Treasury and I am at present working as Financial Planning & Analysis Manager handling the reporting and analysis of a multi-billion-dollar UAE based conglomerate. I have worked with diverse group of associates and have had a successful career progression so far.

Post completion of my MBA, I intend to work as Finance Business Partner in top notch organisations such as Amazon, Google etc., or as a Financial Consultant for McKinsey, JP Morgan, Bain and company, BCG etc.

I am sure of getting an IMD MBA Graduate's annual average salary of USD 123K. I don't have any geographical working restrictions.

As a contingency plan, I have my network in place in UAE to enable me to snapback to workforce and repay the loan. Currently, I have no dependents and maintain a minimalistic living style.

Kindly do not hesitate to reach out if you have any further query.
Auction
Auction Closed
32 bids, CHF 55'000 of CHF 55'000 filled
Calculate your sustainable return
CHF 55'000
Investment Amount
5.0%
Interest Rate
Your return (net of fees)
-
Documents
---
---
---
---
---
---
---
---
---
Contact Student
You have to be registered as investor to contact students.
Place bid
You need to complete the full registration first in order to place a bid. Please click on "Register as Investor"in the navigation bar.
You have to be registered as investor to place bids.
Sorry, but you can not place bids yet!
To place bids you must be registered as investor and have an active splend!t account.
Stop your auction early?
You're there! Investors like you and placed bids for the full amount you requested in your auction. Well done! Just be aware that if you stop the auction now, you will give up our chance of receiving better offers until expiry.
You are about to place an all-in! bid!
Are you sure you want to place this all-in! bid?
Amount: CHF 55000.00
Interest: %
Period: 54 Months
Payout date: December 2020
You are about to place a bid...
Are you sure to place this bid?
Amount: CHF
Interest: %
Period: 54 Months
Payout date: December 2020
Please adjust your settings
The interest rate will result a negative return and you will not be able to place bid
Lender full filled action settings
Lender full filled action description