Young Internationalist accepted for the top International Relations schools looking for Master's funding at the IHEID
Das bin ich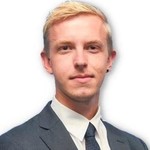 Nickname

ts
Alter

24 Jahre
Höchste Ausbildung

The Graduate Institute, Geneva (IHEID)
---
Darum brauche ich einen Bildungskredit
I'm a young Brazilian that believes in a more peaceful and just world.
With this belief, I've studied International Relations, holding a Bachelor's in International Relations from the Federal University of Santa Catarina, Brazil, with exchange studies at the University of Coimbra, Portugal and at the University of Winnipeg, Canada, awarded with scholarships by the Santander Bank and by the Government of Canada. In addition, I attended various short courses at the most renowned universities in Brazil and participated and coordinated numerous Model United Nations worldwide.
To the betterment of my home country, I had a vast political engagement coordinating the youth segment of REDE, a political party in Brazil, and serving as team coordinator for a State Legislator's candidate during the 2014 Brazilian General Elections. My last professional experiences include volunteering with NGOs at the countryside of Peru and Kenya and as a Political Affairs Intern at the United Nations Office for Disarmament Affairs (UNODA) in Vienna, Austria. I'm currently engaged in human rights research at the civil organization Human Rights Commission (COMISEDH) in Lima, Peru.
This year I've been accepted for the Master in International Affairs at 5 top IR schools: The Gradute Institute, Geneva (IHEID); Columbia University; LSE; University of Amsterdam; National University of Singapore.
I have decidied to pursue my master's at the Graduate Institute, Geneva (IHEID). Therefore, I ask your help to fund my study programme. The estimated budget for the two-year programme, including tuition and living costs, is of CHF 52,000 (financial plan and budget estimated attached). I'm asking for a credit of CHF 30,000; CHF 22,000 will be covered by my father. My father will also cover the payment of the interest during my studies and be the guarantor to pay out the loan in case of an unexpected employment situation I may have (according to his bank statement attached, he has around CHF 116k secured in his savings account).
I've decided to offer a 5.5% interest rate as I see that my credit request is a no-risk investment, as I have a guarantor with a secured amount of four times the loan amount. In addition, the Graduate Institute employment rate is of more than 90% after the 6 months of completing the master's. Thus, the repayment on time of the loan is fully secured.
I count on your support to complete my master's and be able to apply my knowledge to the betterment of the lives of the people that most suffer in our world with the conflicts and poverty.
---
Ich brauche
Erwünschter Betrag

CHF 30'000
Maximaler Zinssatz

5.5%
Anfangsdatum

August 2018
Zinsperiode

28 months
Beginn Rückzahlung

Dezember 2020
Rückzahlungsdauer

36 months
Schulden zurückbezahlt

November 2023
---
Das ist mein Plan
Schule/Uni

The Graduate Institute, Geneva (IHEID)
Hauptstudienrichtung

Master in International Affairs
Zusätzliche Studiengebiete

Master in International Affairs
Studienbeginn

September 2018
Abschluss des Studiums

September 2020
Derzeitiges Semester

0
Plan nach Studium

I intend to work at the human rights/humanitarian affairs sector, focusing on international organizations and non-governmental organizations. I'm specially interested in applying for positions at UN Offices and at the ICRC and Oxfam. My intention is to be able to work with zones in conflict.

In addition, I intend to pursue a PhD in International Relations after some years of work experience, allowing me to have a deeper knowledge in my area and also teach ocasional lectures in universities.
Auktion
Auktion geschlossen
2 Gebote, CHF 3'000 of CHF 30'000 gefüllt
Berechne deinen nachhaltigen Ertrag
CHF 30'000
Investierter Betrag
4.0%
Zins
Dokumente
---
---
---
---
---
---
Student kontaktieren
Du musst als Investor angemeldet sein, um Studenten zu kontaktieren.
Gebot abgeben
Deine Registrierung ist noch nicht abgeschlossen. Bitte klicke auf "Als Investor registrieren" in der Navigationsleiste.
Du musst als Investor registriert sein, um ein Gebot abgeben zu können.
Sorry, aber du darfst noch nicht mitbieten!
Um mitbieten zu können, musst du als Investor registriert sein und ein aktives splend!t Konto haben.
Auktion frühzeitig beenden?
Du bist am Ziel! Investoren finden dich gut und haben den vollen Betrag deiner Auktion geboten. Gut gemacht! Beachte einfach, dass du die Chance auf bessere Gebote aufgibst, wenn du die Auktion jetzt beendest.
Du möchtest ein all-in! Gebot abgeben!
Bist du sicher, dass du dieses all-in! Gebot abgeben möchtest?
Betrag: CHF 30000.00
Zins: %
Laufzeit: 64 Monate
Auszahlungsdatum: August 2018
Du möchtest bieten...
Bist Du sicher, dass du dieses Gebot abgeben möchstest?
Betrag: CHF
Zins: %
Laufzeit: 64 Monate
Auszahlungsdatum: August 2018
Bitte passen Sie Ihre Einstellungen an
Der gewählte Zins wird zu einer negativen Rendite führen. Sie können damit kein Angebot platzieren.
Lender full filled action settings
Lender full filled action description