Young Internationalist accepted for the top International Relations schools looking for Master's funding at the IHEID
This is me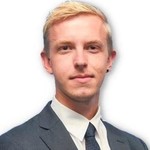 Nick name

ts
Age

24 years
Highest education

The Graduate Institute, Geneva (IHEID)
---
This is my Credit Motivation
I'm a young Brazilian that believes in a more peaceful and just world.
With this belief, I've studied International Relations, holding a Bachelor's in International Relations from the Federal University of Santa Catarina, Brazil, with exchange studies at the University of Coimbra, Portugal and at the University of Winnipeg, Canada, awarded with scholarships by the Santander Bank and by the Government of Canada. In addition, I attended various short courses at the most renowned universities in Brazil and participated and coordinated numerous Model United Nations worldwide.
To the betterment of my home country, I had a vast political engagement coordinating the youth segment of REDE, a political party in Brazil, and serving as team coordinator for a State Legislator's candidate during the 2014 Brazilian General Elections. My last professional experiences include volunteering with NGOs at the countryside of Peru and Kenya and as a Political Affairs Intern at the United Nations Office for Disarmament Affairs (UNODA) in Vienna, Austria. I'm currently engaged in human rights research at the civil organization Human Rights Commission (COMISEDH) in Lima, Peru.
This year I've been accepted for the Master in International Affairs at 5 top IR schools: The Gradute Institute, Geneva (IHEID); Columbia University; LSE; University of Amsterdam; National University of Singapore.
I have decidied to pursue my master's at the Graduate Institute, Geneva (IHEID). Therefore, I ask your help to fund my study programme. The estimated budget for the two-year programme, including tuition and living costs, is of CHF 52,000 (financial plan and budget estimated attached). I'm asking for a credit of CHF 30,000; CHF 22,000 will be covered by my father. My father will also cover the payment of the interest during my studies and be the guarantor to pay out the loan in case of an unexpected employment situation I may have (according to his bank statement attached, he has around CHF 116k secured in his savings account).
I've decided to offer a 5.5% interest rate as I see that my credit request is a no-risk investment, as I have a guarantor with a secured amount of four times the loan amount. In addition, the Graduate Institute employment rate is of more than 90% after the 6 months of completing the master's. Thus, the repayment on time of the loan is fully secured.
I count on your support to complete my master's and be able to apply my knowledge to the betterment of the lives of the people that most suffer in our world with the conflicts and poverty.
---
This is what I need
Credit amount

CHF 30'000
Maximum interest rate

5.5%
Start date

August 2018
Study time

28 months
Re-payment starts

December 2020
Re-payment time

36 months
Loan fully paid back

November 2023
---
This is my plan
School/University

The Graduate Institute, Geneva (IHEID)
Main field of study

Master in International Affairs
Additional fields of study

Master in International Affairs
Begin of study

September 2018
End of study

September 2020
Current semester

0
Plans after study

I intend to work at the human rights/humanitarian affairs sector, focusing on international organizations and non-governmental organizations. I'm specially interested in applying for positions at UN Offices and at the ICRC and Oxfam. My intention is to be able to work with zones in conflict.

In addition, I intend to pursue a PhD in International Relations after some years of work experience, allowing me to have a deeper knowledge in my area and also teach ocasional lectures in universities.
Auction
Auction Closed
2 bids, CHF 3'000 of CHF 30'000 filled
Calculate your sustainable return
CHF 30'000
Investment Amount
4.0%
Interest Rate
Your return (net of fees)
-
Documents
---
---
---
---
---
---
Contact Student
You have to be registered as investor to contact students.
Place bid
You need to complete the full registration first in order to place a bid. Please click on "Register as Investor"in the navigation bar.
You have to be registered as investor to place bids.
Sorry, but you can not place bids yet!
To place bids you must be registered as investor and have an active splend!t account.
Stop your auction early?
You're there! Investors like you and placed bids for the full amount you requested in your auction. Well done! Just be aware that if you stop the auction now, you will give up our chance of receiving better offers until expiry.
You are about to place an all-in! bid!
Are you sure you want to place this all-in! bid?
Amount: CHF 30000.00
Interest: %
Period: 64 Months
Payout date: August 2018
You are about to place a bid...
Are you sure to place this bid?
Amount: CHF
Interest: %
Period: 64 Months
Payout date: August 2018
Please adjust your settings
The interest rate will result a negative return and you will not be able to place bid
Lender full filled action settings
Lender full filled action description