«The only source of knowledge is experience.» A. Einstein
This is me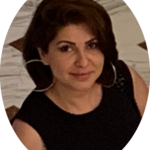 Nick name

ForoHar
Age

39 years
Highest education

CREA Genève
---
This is my Credit Motivation
In order to finish my studies in good conditions and to obtain my Master Degree in Marketing and Communication, that is the main reason why I am looking for a credit to finance my school which costs CHF 23'500. This will help me in the near future to find a great job and get some experience which is the only source of knowledge as said by Albert Einstein.
I am a persevering, ambitious, cosmopolitan, and dynamic person. My intellectual curiosity leads me to unceasingly discover and educate myself and to keep abreast of the latest trends in diversified fields.
I remain convinced and optimistic that my Master degree will open new doors for me in order to find a job in Management or Marketing which will allow me to take up new challenges, to put my new skills at the service of the company and to contribute to the economic life of the area I will work.
I remain at your disposal for further information.
Thank you in advance for your consideration.
---
This is what I need
Credit amount

CHF 20'000
Maximum interest rate

7.5%
Start date

January 2020
Study time

8 months
Re-payment starts

September 2020
Re-payment time

48 months
Loan fully paid back

August 2024
---
This is my plan
School/University

CREA Genève
Main field of study

Marketing & Communication
Additional fields of study

Marketing & Communication
Begin of study

October 2018
End of study

August 2020
Current semester

3
Plans after study

My plans after my studies are to find a job as Marketing - Communication Manager in dynamic cities as Geneva or Zürich to aquire more responsabilities.

I also have a plan to create my own communication agency in order to provide insights and advice for strategic objectives to companies in need, which I hope will have a positive impact in the Swiss economy.
Auction
Auction Closed
16 bids, CHF 20'000 of CHF 20'000 filled
Calculate your sustainable return
CHF 20'000
Investment Amount
5.0%
Interest Rate
Your return (net of fees)
-
Documents
---
---
---
---
---
Contact Student
You have to be registered as investor to contact students.
Place bid
You need to complete the full registration first in order to place a bid. Please click on "Register as Investor"in the navigation bar.
You have to be registered as investor to place bids.
Sorry, but you can not place bids yet!
To place bids you must be registered as investor and have an active splend!t account.
Stop your auction early?
You're there! Investors like you and placed bids for the full amount you requested in your auction. Well done! Just be aware that if you stop the auction now, you will give up our chance of receiving better offers until expiry.
You are about to place an all-in! bid!
Are you sure you want to place this all-in! bid?
Amount: CHF 20000.00
Interest: %
Period: 56 Months
Payout date: January 2020
You are about to place a bid...
Are you sure to place this bid?
Amount: CHF
Interest: %
Period: 56 Months
Payout date: January 2020
Please adjust your settings
The interest rate will result a negative return and you will not be able to place bid
Lender full filled action settings
Lender full filled action description