Anwaltsprüfungsvorbereitung - HS 2020
This is me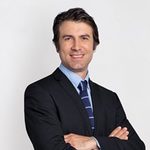 Nick name

Dima
Age

38 years
Highest education

Selbststudium
---
This is my Credit Motivation
Sehr geehrte Damen und Herren
In der Vorbereitung auf meine Anwaltsprüfung im Kanton Aargau brauche ich ein Darlehen, damit ich die Kosten meiner kleinen Familie decken kann.
Ich werde mich 100%-ig freistellen lassen und auf die Prüfung während vier Monaten vorbereiten (schriftliche Prüfung ist September 2020).
Mit freundlichen Grüssen
Dimitrij Euler
---
This is what I need
Credit amount

CHF 12'000
Maximum interest rate

6%
Start date

March 2020
Study time

24 months
Re-payment starts

March 2022
Re-payment time

36 months
Loan fully paid back

February 2025
---
This is my plan
School/University

Selbststudium
Main field of study

Recht
Additional fields of study

Recht
Begin of study

June 2020
End of study

December 2020
Current semester

1
Plans after study

Entweder arbeite ich am aktuellen Ort weiter oder suche mir eine Arbeit in der Nähe meines Domizils in Lausanne oder beim früheren Arbeitgeber in Frankfurt.
Auction
Auction Closed
38 bids, CHF 12'000 of CHF 12'000 filled
Calculate your sustainable return
CHF 12'000
Investment Amount
5.0%
Interest Rate
Your return (net of fees)
-
Contact Student
You have to be registered as investor to contact students.
Place bid
You need to complete the full registration first in order to place a bid. Please click on "Register as Investor"in the navigation bar.
You have to be registered as investor to place bids.
Sorry, but you can not place bids yet!
To place bids you must be registered as investor and have an active splend!t account.
Stop your auction early?
You're there! Investors like you and placed bids for the full amount you requested in your auction. Well done! Just be aware that if you stop the auction now, you will give up our chance of receiving better offers until expiry.
You are about to place an all-in! bid!
Are you sure you want to place this all-in! bid?
Amount: CHF 12000.00
Interest: %
Period: 60 Months
Payout date: March 2020
You are about to place a bid...
Are you sure to place this bid?
Amount: CHF
Interest: %
Period: 60 Months
Payout date: March 2020
Please adjust your settings
The interest rate will result a negative return and you will not be able to place bid
Lender full filled action settings
Lender full filled action description