Bachelor's and Master's Degree
This is me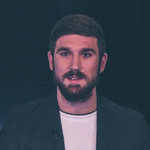 Nick name

Simon
Age

27 years
Highest education

He-Arc Gestion Neuchâtel
---
This is my Credit Motivation
Hi everyone !
My name is Loïc, I currently study for my Bachelor's Degree (to be followed by a Master's Degree) in Business Law and more specifically in "Fight against Economic Crime".

I currently work 50% at the state's department of finance and live alone in an appartment to save the communte to Uni.
Unfortunately my salary doesn't fully cover the cost of living and at the same time I don't qualify for a scholarship.
This student loan will allow me to cover my expenses until the end of my studies. It is my goal is to focus on my studies and my part-time job (cases to solve and responsibilities to assume).
Once I obtain my Master's Degree, it's my goal to work for the Confederation (country) to help prevent economic crime.

Once working 100% after my studies I expect to earn somewhere between 90'000 and 120'000 CHF per year. With full emplyoment I will be able to repay back the credit.
---
This is what I need
Credit amount

CHF 20'000
Maximum interest rate

6%
Start date

June 2020
Study time

24 months
Re-payment starts

June 2022
Re-payment time

24 months
Loan fully paid back

May 2024
---
This is my plan
School/University

He-Arc Gestion Neuchâtel
Main field of study

Business Law
Additional fields of study

Business Law
Begin of study

September 2018
End of study

July 2023
Current semester

4
Plans after study

Once I have my Master's Degree I will apply to the Confederation. I want to work in the fight against economic crime.

Because I am already working for the canton of Neuchatel's finance department I already have a foot in my goal ambition which I hope will give me an edge when applying for full time work at the Swiss Government. As I ultimately want to reach a better position and assume more responsibilities I consider studying important.

I really want to improve my learned skills and help my country fighting against different ways of crime as economic crime for example.
Auction
Auction Closed
39 bids, CHF 20'000 of CHF 20'000 filled
Calculate your sustainable return
CHF 20'000
Investment Amount
5.0%
Interest Rate
Your return (net of fees)
-
Contact Student
You have to be registered as investor to contact students.
Place bid
You need to complete the full registration first in order to place a bid. Please click on "Register as Investor"in the navigation bar.
You have to be registered as investor to place bids.
Sorry, but you can not place bids yet!
To place bids you must be registered as investor and have an active splend!t account.
Stop your auction early?
You're there! Investors like you and placed bids for the full amount you requested in your auction. Well done! Just be aware that if you stop the auction now, you will give up our chance of receiving better offers until expiry.
You are about to place an all-in! bid!
Are you sure you want to place this all-in! bid?
Amount: CHF 20000.00
Interest: %
Period: 48 Months
Payout date: June 2020
You are about to place a bid...
Are you sure to place this bid?
Amount: CHF
Interest: %
Period: 48 Months
Payout date: June 2020
Please adjust your settings
The interest rate will result a negative return and you will not be able to place bid
Lender full filled action settings
Lender full filled action description