Bildungskredit für zweiten Master
This is me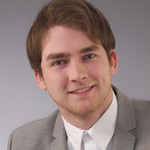 Nick name

MicWit
Age

26 years
Highest education

University Zurich
---
This is my Credit Motivation
Dear Investor
With this credit request I would like to present me as a person and the reason for my request:
I am a 25-year-old student at the university of Zurich, studying Business administration at Master level. The end of the Master is set in June 2020. While looking for possible ways after my Master's degree at the university I found a newly created Master at the FHNW in Muttenz which is called "Medical Informatics". After visiting the information event, I was totally convinced that this Master is the right way in my personal career which helps me to fulfill my dreams. It combines biology, informatics and economics, and the most important point (as a difference to the university): It teaches you practical experiences, which increases one's market value enormously. So, the plan will be to start at the FHNW directly after finishing the Master of Arts in Business Administration, which means in the fall semester of 2020. The course will take 3 semesters, so I will receive my second Master's degree by the end of spring semester 2022.
I already have had a credit from splendit in the past (https://splendit.ch/auction/economic-student-university-of-zurich) to finish my Bachelor's degree and also part of the Master. The open amount of 5'330 CHF will be deducted from the new credit amount and thus only the new credit will be relevant. I have always made my payments on time and I have a good credit history (references). The amount of 12'500 ChF (7'170 net) will include: The Swiss Pass for 2 Years, tuition fees, costs related to my studies (books, materials etc.) and other costs such as food and living.
If you need any information, you can contact me at: michael.wittmer93@gmail.com or directly here on splendit.
Thank you in advance
Michael Wittmer
---
This is what I need
Credit amount

CHF 12'500
Maximum interest rate

6%
Start date

May 2019
Study time

24 months
Re-payment starts

May 2021
Re-payment time

36 months
Loan fully paid back

April 2024
---
This is my plan
School/University

University Zurich
Main field of study

Master of Arts Business Administration
Additional fields of study

Master of Arts Business Administration
Begin of study

February 2018
End of study

February 2022
Current semester

2
Plans after study

My plans after the degree at the FHNW are finally working in an interesting and fulfilling job. The target sectors are the health care sector or/and the pharma sector. I want to be part of drug developing or helping the patients of a health care facilities with my knowledge in programing, consulting and administrative work. The health sector has had a huge growth rate in the past and this won't stop, so the potential labor demand will increase and offer a great field to work in. With my two Master's degrees I won't have any problems to find a well-paid job and thus I will have no problems to pay back my credit. So if you help me reaching my goals, I will be very thankful!
Auction
Auction Closed
11 bids, CHF 12'500 of CHF 12'500 filled
Calculate your sustainable return
CHF 12'500
Investment Amount
5.0%
Interest Rate
Your return (net of fees)
-
Contact Student
You have to be registered as investor to contact students.
Place bid
You need to complete the full registration first in order to place a bid. Please click on "Register as Investor"in the navigation bar.
You have to be registered as investor to place bids.
Sorry, but you can not place bids yet!
To place bids you must be registered as investor and have an active splend!t account.
Stop your auction early?
You're there! Investors like you and placed bids for the full amount you requested in your auction. Well done! Just be aware that if you stop the auction now, you will give up our chance of receiving better offers until expiry.
You are about to place an all-in! bid!
Are you sure you want to place this all-in! bid?
Amount: CHF 12500.00
Interest: %
Period: 60 Months
Payout date: May 2019
You are about to place a bid...
Are you sure to place this bid?
Amount: CHF
Interest: %
Period: 60 Months
Payout date: May 2019
Please adjust your settings
The interest rate will result a negative return and you will not be able to place bid
Lender full filled action settings
Lender full filled action description