Economic Student, University of Zurich
This is me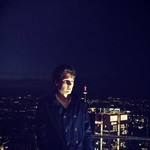 Nick name

MichiW
Age

25 years
Highest education

Universität Zürich
---
This is my Credit Motivation
Ich studiere zurzeit Wirtschaft mit Hauptfach BWL an der Universität Zürich, ab dem HS 2016 im 5. Semester. Der Abschluss erfolgt voraussichtlich im nächsten Sommer (Juni 17'). In der Zeit zwischen Juni 17' und August 17' möchte ich die Zeit nutzen und das Englischdiplom CAE verbunden mit einem Auslandsaufenthalt erarbeiten. Ab August 17' ist mein Ziel in Form eines Praktikums bei einem Grossunternehmen in der Praxis Fuss zu fassen. Anschliessend beginne ich mit dem Masterstudiengang, vorzugsweise berufsbegleitend. Der Master dauert Vollzeit 2 Jahre, berufsbegleitend ca. 2 Semester länger. Momentan arbeite ich jeweils am Wochenende an einer Tankstelle, um einen Teil der anfallenden Kosten wie GA, Semestergebühr, Lebensunterhaltskosten usw. zu decken.
---
This is what I need
Credit amount

CHF 13'000
Maximum interest rate

7%
Start date

August 2016
Study time

4 months
Re-payment starts

December 2016
Re-payment time

42 months
Loan fully paid back

May 2020
---
This is my plan
School/University

Universität Zürich
Main field of study

Wirtschaftswissenschaften
Additional fields of study

Wirtschaftswissenschaften
Begin of study

August 2014
End of study

July 2017
Current semester

4
Plans after study

Nach dem Master möchte ich sicherlich im Bereich Wirtschaft arbeiten, welcher sehr breitgefächert sein kann. Meine Hauptinteressen beziehen sich auf die Führung und Organisation von Unternehmen, HRM, Marketing sowie Controlling und Revision. In welchem Bereich ich genau arbeiten werde kann ich noch nicht sagen, werde aber ehrgeizig meine Ziele verfolgen damit sich der Erfolg einstellt.
Auction
Auction Closed
11 bids, CHF 13'000 of CHF 13'000 filled
Calculate your sustainable return
CHF 13'000
Investment Amount
5.0%
Interest Rate
Your return (net of fees)
-
Contact Student
You have to be registered as investor to contact students.
Place bid
You need to complete the full registration first in order to place a bid. Please click on "Register as Investor"in the navigation bar.
You have to be registered as investor to place bids.
Sorry, but you can not place bids yet!
To place bids you must be registered as investor and have an active splend!t account.
Stop your auction early?
You're there! Investors like you and placed bids for the full amount you requested in your auction. Well done! Just be aware that if you stop the auction now, you will give up our chance of receiving better offers until expiry.
You are about to place an all-in! bid!
Are you sure you want to place this all-in! bid?
Amount: CHF 13000.00
Interest: %
Period: 46 Months
Payout date: August 2016
You are about to place a bid...
Are you sure to place this bid?
Amount: CHF
Interest: %
Period: 46 Months
Payout date: August 2016
Please adjust your settings
The interest rate will result a negative return and you will not be able to place bid
Lender full filled action settings
Lender full filled action description