Darlehensantrag für Master-Studentin an ETH Zürich
This is me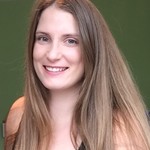 Nick name

CiMik
Age

31 years
Highest education

ETH Zürich
---
This is my Credit Motivation
Ich habe im Februar diesen Jahres mein Masterstudium in Gesundheitswissenschaften und Technologie mit Vertiefung Medizintechnik begonnen. Das Masterstudium beinhaltet 30 Kreditpunkte theoretische Fächer, 15 Kreditpunkte Semesterarbeiten/Praktika, 15 Kreditpunkte wissenschaftliches Praktikum und 30 Kreditpunkte Masterarbeit. Je nach Praktikumsplatz werde ich einen kleinen Lohn bekommen.
Ich wohne noch bei meinen Eltern und da sie beide arbeiten und ein Haus haben, hat die ETH Zürich mein Darlehensantrag abgelehnt.
Per Ende diesen Jahres werde ich mit meinem Freund zusammenziehen und möchte in 3-4 Semestern mein Masterstudium ohne finanzielle Sorgen zu Ende bringen.
Nach Abschluss des Masterstudiums möchte ich gerne ein Doktorat anhängen. Hierbei verdient man im ersten Jahr ca. CHF 4000. Dieser Lohn ermöglicht mir die fristgerechte Rückzahlung des Darlehens.
---
This is what I need
Credit amount

CHF 7'000
Maximum interest rate

6%
Start date

April 2018
Study time

24 months
Re-payment starts

April 2020
Re-payment time

36 months
Loan fully paid back

March 2023
---
This is my plan
School/University

ETH Zürich
Main field of study

MSc HST Medizintechnik
Additional fields of study

MSc HST Medizintechnik
Begin of study

February 2018
End of study

February 2020
Current semester

0
Plans after study

Ich möchte gerne an der ETH Zürich doktorieren. Besonders interessiert bin ich an der Forschung und Entwicklung im Bereich Rehabilitation und Querschnittlähmung. Mit Hilfe von Prothesen und Robotern kann die Funktionsfähigkeit der Patienten erheblich verbessert werden.

Dazu müssen die technischen Hilfen zuerst entwickelt werden. In diesem Bereich sehe ich meine Zukunft.
Auction
Auction Closed
22 bids, CHF 7'000 of CHF 7'000 filled
Calculate your sustainable return
CHF 7'000
Investment Amount
5.0%
Interest Rate
Your return (net of fees)
-
Documents
---
---
---
---
---
---
---
---
---
Contact Student
You have to be registered as investor to contact students.
Place bid
You need to complete the full registration first in order to place a bid. Please click on "Register as Investor"in the navigation bar.
You have to be registered as investor to place bids.
Sorry, but you can not place bids yet!
To place bids you must be registered as investor and have an active splend!t account.
Stop your auction early?
You're there! Investors like you and placed bids for the full amount you requested in your auction. Well done! Just be aware that if you stop the auction now, you will give up our chance of receiving better offers until expiry.
You are about to place an all-in! bid!
Are you sure you want to place this all-in! bid?
Amount: CHF 7000.00
Interest: %
Period: 60 Months
Payout date: April 2018
You are about to place a bid...
Are you sure to place this bid?
Amount: CHF
Interest: %
Period: 60 Months
Payout date: April 2018
Please adjust your settings
The interest rate will result a negative return and you will not be able to place bid
Lender full filled action settings
Lender full filled action description