Focus on studies: Master of Law
This is me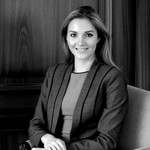 Nick name

jenv21
Age

25 years
Highest education

University Zurich
---
This is my Credit Motivation
Since the beginning of my Bachelor's degree (Bachelor of Law) at the University of Zurich, I have been working alongside my studies to gain practical experience and finance my studies. I am currently writing my Master's thesis and am also taking examinations in the field of tax law, as I would like to specialize in this area. It is very important to me to be able to perform well both professionally and (above all) at university and to complete my studies as soon as possible in order to have good career opportunities afterwards. For these reasons, I have now decided to reduce my workload and take out a loan in order to once again invest my full energy in my studies. I would be very grateful to you to make this possible for me.
---
This is what I need
Credit amount

CHF 5'000
Maximum interest rate

6%
Start date

August 2020
Study time

12 months
Re-payment starts

August 2021
Re-payment time

36 months
Loan fully paid back

July 2024
---
This is my plan
School/University

University Zurich
Main field of study

Master of Law
Additional fields of study

Master of Law
Begin of study

August 2019
End of study

August 2021
Current semester

2
Plans after study

As I have a keen interest in the field of tax law, I would like to focus on it after my studies. My plan is to work as a tax consultant and to take the examination to become a certified tax expert. I am already preparing myself for the certified tax expert by taking some of the exams currently so that they can be credited later.
Auction
Auction Closed
9 bids, CHF 5'000 of CHF 5'000 filled
Calculate your sustainable return
CHF 5'000
Investment Amount
5.0%
Interest Rate
Your return (net of fees)
-
Contact Student
You have to be registered as investor to contact students.
Place bid
You need to complete the full registration first in order to place a bid. Please click on "Register as Investor"in the navigation bar.
You have to be registered as investor to place bids.
Sorry, but you can not place bids yet!
To place bids you must be registered as investor and have an active splend!t account.
Stop your auction early?
You're there! Investors like you and placed bids for the full amount you requested in your auction. Well done! Just be aware that if you stop the auction now, you will give up our chance of receiving better offers until expiry.
You are about to place an all-in! bid!
Are you sure you want to place this all-in! bid?
Amount: CHF 5000.00
Interest: %
Period: 48 Months
Payout date: August 2020
You are about to place a bid...
Are you sure to place this bid?
Amount: CHF
Interest: %
Period: 48 Months
Payout date: August 2020
Please adjust your settings
The interest rate will result a negative return and you will not be able to place bid
Lender full filled action settings
Lender full filled action description