Funding my IMD MBA
This is me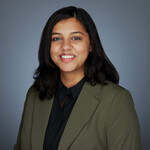 Nick name

S1arya
Age

27 years
Highest education

IMD Lausanne
What would you like to ask?

Contact Student
---
This is my Credit Motivation
Dear Investors,
I am currently an IMD MBA student and the recipient of the Technology Leadership Scholarship at IMD and am looking to fund my last MBA invoice due at the end of June along with my personal expenses for the rest of the year. I have two discovery expeditions coming up - the first expedition is to Singapore in July and the next expedition is to Argentina in September.
I have previously received funding from SplendIt, and am counting on your continued support in furthering my education!
Over the past few months, I have learnt and absorbed several vital tools and topics that will help me become a better leader and manager in my future job roles.
With the knowledge and skills gained through my education, I will have the potential to access opportunities that will enable me to pay off the loan in a timely manner. I am committed to making this investment a successful one for both myself and my investors. Please feel free to reach out to me on LinkedIn with any further queries you may have!
Thank you for your time and consideration.
Aishwarya Saxena
---
This is what I need
Credit amount

CHF 30'000
Maximum interest rate

6.5%
Start date

June 2023
Study time

24 months
Re-payment starts

June 2025
Re-payment time

36 months
Loan fully paid back

May 2028
---
This is my plan
School/University

IMD Lausanne
Main field of study

MBA
Additional fields of study

MBA
Begin of study

January 2023
End of study

December 2023
Current semester

2
Plans after study

Post my MBA I want to pursue a role in Sustainability Tech at one of the Fortune 500 companies (eg: Google, Airbnb) that are leading sustainability initiatives predominantly in the EU region. I will also be pursuing Senior Product Manager roles at both MNCs as well as high-growth start-ups.
Auction
1 bid, CHF 1'000 of CHF 30'000 filled
Calculate your sustainable return
CHF 30'000
Investment Amount
5.0%
Interest Rate
Your return (net of fees)
-
Currently Valid Bids
investor
Amount
Interest
Submitted
berryman
6.5%
25.05.2023 17:06
Contact Student
You have to be registered as investor to contact students.
Place bid
You need to complete the full registration first in order to place a bid. Please click on "Register as Investor"in the navigation bar.
You have to be registered as investor to place bids.
Sorry, but you can not place bids yet!
To place bids you must be registered as investor and have an active splend!t account.
Stop your auction early?
You're there! Investors like you and placed bids for the full amount you requested in your auction. Well done! Just be aware that if you stop the auction now, you will give up our chance of receiving better offers until expiry.
You are about to place an all-in! bid!
Are you sure you want to place this all-in! bid?
Amount: CHF 30000.00
Interest: %
Period: 60 Months
Payout date: June 2023
You are about to place a bid...
Are you sure to place this bid?
Amount: CHF
Interest: %
Period: 60 Months
Payout date: June 2023
Please adjust your settings
The interest rate will result a negative return and you will not be able to place bid
Lender full filled action settings
Lender full filled action description