Graphic/Web developer seeking funding to professionalize skill
This is me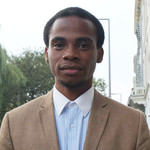 Nick name

valkoli
Age

32 years
Highest education

Fachhochschule Nordwestschweiz
---
This is my Credit Motivation
Currently I am in the early/development phase of developing a social connectivity application (web/mobile) that would connect people throughout Switzerland. The ultimate goal is to see its wide use in Western Europe and later whole of Europe. I am very confident that the skills I possess (web design, development and computer programming) would fetch the right job my way. I worked as a senior content creator/designer for a well known media firm in my home country professionally for two and half years before moving to Switzerland and I freelanced many years before that. I have a work portfolio that can be provided on request.
However, I needed to go back to the university to professionalize my skills as it would give me desired advantage in the IT job market. In my quest to return back to the university, I am faced with the difficulty of funding my living expense as I would have to reduce my current work hours (I work part-time at the moment, see salary certificate attached) to focus on my education and its for this reason I need a loan.
I permanently reside in Switzerland and my ultimate goal would be to repay the loan as promptly as possible.
---
This is what I need
Credit amount

CHF 18'000
Maximum interest rate

7%
Start date

June 2018
Study time

36 months
Re-payment starts

June 2021
Re-payment time

24 months
Loan fully paid back

May 2023
---
This is my plan
School/University

Fachhochschule Nordwestschweiz
Main field of study

Business Information Technology
Additional fields of study

Business Information Technology
Begin of study

September 2017
End of study

September 2021
Current semester

1
Plans after study

Upon completion of my studies I plan to go back into the IT job market here in Switzerland to seek a more senior role in my field as a programmer/designer.
Auction
Auction Closed
11 bids, CHF 13'500 of CHF 18'000 filled
Calculate your sustainable return
CHF 18'000
Investment Amount
5.0%
Interest Rate
Your return (net of fees)
-
Documents
---
---
---
---
---
---
---
---
Contact Student
You have to be registered as investor to contact students.
Place bid
You need to complete the full registration first in order to place a bid. Please click on "Register as Investor"in the navigation bar.
You have to be registered as investor to place bids.
Sorry, but you can not place bids yet!
To place bids you must be registered as investor and have an active splend!t account.
Stop your auction early?
You're there! Investors like you and placed bids for the full amount you requested in your auction. Well done! Just be aware that if you stop the auction now, you will give up our chance of receiving better offers until expiry.
You are about to place an all-in! bid!
Are you sure you want to place this all-in! bid?
Amount: CHF 18000.00
Interest: %
Period: 60 Months
Payout date: June 2018
You are about to place a bid...
Are you sure to place this bid?
Amount: CHF
Interest: %
Period: 60 Months
Payout date: June 2018
Please adjust your settings
The interest rate will result a negative return and you will not be able to place bid
Lender full filled action settings
Lender full filled action description