HSG_MBA19
This is me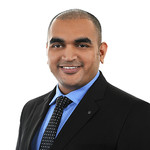 Nick name

HAB_HSG
Age

31 years
Highest education

University of St. Gallen
---
This is my Credit Motivation
Dear Ladies and Gentlemen,
First of all, thank you for considering investing in my future. I am a polymer engineer who had spent more than 9 years in business development and marketing. To enhance and upskill myself further, I had decided to pursue an MBA from University of St Gallen. Already being five months in the programme, I must say that this education is adding great value to my existing knowledge and changing the way I used to look at complex business problems. I am more confident and prepared to tackle global business world.
I have already paid my tuition fees - thanks to a running student loan from splendit - for whole year. However, I need your support in partially financing my personal expenses in coming months for financial stability. Therefore, I would request for and additional support of CHF 7,000 which will help me cover some part of my monthly expenses in next six months. These funds will be paid to my personal account.
I have an impeccable credit history and I have never missed any due payment. Paying back the loan will be my top most priority once I get back in job market.
I am grateful for your attention and considering investing in my future.
Thank you very much for your support.
---
This is what I need
Credit amount

CHF 7'000
Maximum interest rate

7%
Start date

February 2019
Study time

12 months
Re-payment starts

February 2020
Re-payment time

36 months
Loan fully paid back

January 2023
---
This is my plan
School/University

University of St. Gallen
Main field of study

MBA
Additional fields of study

MBA
Begin of study

September 2018
End of study

September 2019
Current semester

1
Plans after study

Post MBA, I plan to continue my journey in specialty chemical and advance polymer material sector where I can utilise my experience and knowledge gained during MBA. I am passionate about new technology and circular economy. I have worked on digitalisation and setting up market for niche products to enhance performance. I will utilise my skills to enhance productivity by working on projects to digitalise business processes and improve efficiency of operations to reduce waste.
Auction
Auction Closed
20 bids, CHF 7'000 of CHF 7'000 filled
Calculate your sustainable return
CHF 7'000
Investment Amount
5.0%
Interest Rate
Your return (net of fees)
-
Documents
---
---
---
---
Contact Student
You have to be registered as investor to contact students.
Place bid
You need to complete the full registration first in order to place a bid. Please click on "Register as Investor"in the navigation bar.
You have to be registered as investor to place bids.
Sorry, but you can not place bids yet!
To place bids you must be registered as investor and have an active splend!t account.
Stop your auction early?
You're there! Investors like you and placed bids for the full amount you requested in your auction. Well done! Just be aware that if you stop the auction now, you will give up our chance of receiving better offers until expiry.
You are about to place an all-in! bid!
Are you sure you want to place this all-in! bid?
Amount: CHF 7000.00
Interest: %
Period: 48 Months
Payout date: February 2019
You are about to place a bid...
Are you sure to place this bid?
Amount: CHF
Interest: %
Period: 48 Months
Payout date: February 2019
Please adjust your settings
The interest rate will result a negative return and you will not be able to place bid
Lender full filled action settings
Lender full filled action description