Ich unterstütze die Gesundheitsversorgung von morgen
This is me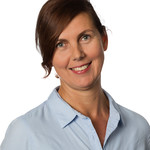 Nick name

Evi
Age

53 years
Highest education

THIM van der Laan
---
This is my Credit Motivation
Dass schweizweit zu wenig Physiotherapeutinnen und Physiotherapeuten ausgebildet werden, ist ein Fakt. Laut einer Studie der ZHAW (Ruesch P. et al 2014) steigt die Nachfrage für Physios bis 2025 um 25%. Gründe für den Mehrbedarf sind die wachsende Bevölkerung und die demographischen Veränderungen mit mehr älterer Menschen, sitzenden Tätigkeiten und Mehrfacherkrankungen.
Schon lange bestand bei mir der Wunsch, mich neu zu orientieren. Deshalb ich habe im August 2019 ein Studium als diplomierte Physiotherapeutin hier in der Schweiz begonnen.
Um studieren zu können und gleichzeitig meinen Lebensunterhalt zu finanzieren, habe ich mich für die berufsbegleitende Ausbildung an der THIM van der Laan, internationale Hochschule für Physiotherapie, entschieden. In meinem Beruf arbeite ich ab 2020 zu 75% Pensum bei einer internationalen Mediaagentur, der Mindshare AG Switzerland,
Die Studiengebühren der berufsbegleitenden Ausbildung sind mit 8'500 CHF pro Semester allerdings sehr hoch.
Leider wurde mein Arbeitsverhältnis aus wirtschaftlichen Gründen per Ende September 2021 gekündigt.
Eine finanzielle Unterstützung in Form eines Darlehens würde mir in meiner jetzigen Situation bei der Bezahlung meiner Studiengebühren sehr viel helfen.
Ich danke Ihnen für die wohlwollende Prüfung und Hilfe. Anschliessend an die Diplomierung fange ich mit der Berufsausübung an, somit wird das Darlehen in der vorgegebenen Zeit zurückbezahlt.
---
This is what I need
Credit amount

CHF 25'500
Maximum interest rate

5%
Start date

December 2021
Study time

24 months
Re-payment starts

December 2023
Re-payment time

36 months
Loan fully paid back

November 2026
---
This is my plan
School/University

THIM van der Laan
Main field of study

Physiotherapie
Additional fields of study

Physiotherapie
Begin of study

August 2019
End of study

November 2023
Current semester

7
Plans after study

Aufgrund der bereits genannten Mangelsituation an PTs beurteile ich meine Berufsaussichten als durchaus positiv. Meine bereits vorhandene Berufserfahrung erleichtert den Einstieg in den Physioberuf nach einem erfolgreichen Abschluss. Nach dem Studium arbeite ich Vollzeit. Mein Ziel in weiterer Zukunft ist in einer Reha Klinik als diplomierte Physiotherapeutin zu arbeiten oder in einer Gemeinschaft-Physiotherapiepraxis tätig zu werden um Menschen helfen ihre Alltagstätigkeiten bewegungstherapeutisch bewältigen zu können
Auction
Auction Closed
2 bids, CHF 25'500 of CHF 25'500 filled
Calculate your sustainable return
CHF 25'500
Investment Amount
4.0%
Interest Rate
Your return (net of fees)
-
Contact Student
You have to be registered as investor to contact students.
Place bid
You need to complete the full registration first in order to place a bid. Please click on "Register as Investor"in the navigation bar.
You have to be registered as investor to place bids.
Sorry, but you can not place bids yet!
To place bids you must be registered as investor and have an active splend!t account.
Stop your auction early?
You're there! Investors like you and placed bids for the full amount you requested in your auction. Well done! Just be aware that if you stop the auction now, you will give up our chance of receiving better offers until expiry.
You are about to place an all-in! bid!
Are you sure you want to place this all-in! bid?
Amount: CHF 25500.00
Interest: %
Period: 60 Months
Payout date: December 2021
You are about to place a bid...
Are you sure to place this bid?
Amount: CHF
Interest: %
Period: 60 Months
Payout date: December 2021
Please adjust your settings
The interest rate will result a negative return and you will not be able to place bid
Lender full filled action settings
Lender full filled action description