Ich unterstütze die Zukunft von morgen.
This is me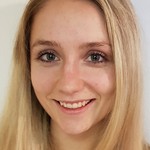 Nick name

marta.bern
Age

25 years
Highest education

Pädagogische Hochschule Bern
---
This is my Credit Motivation
Die Schweiz braucht kompetente und gründlich ausgebildete Lehrpersonen. Kompetent bin ich schon, die vollständige Ausbildung würde den Bedarf abrunden! Ich will den Bachelor of Arts PHBern in Pre-Primary and Primary Education erreichen, damit ich den Weg weiter zur Schulleiterin einschlagen kann. Deshalb ist Ihre Förderung so wichtig, damit ich die Zukunft der Schweiz auf ihrem Weg begleiten darf.
Seit 2019 arbeite ich in einer Schule als Primarlehrerin und studiuere gleichzeitig. Das Studium muss ich bis September 2023 beenden, dann ist die maximale Studienzeit für meinen Bachelor of Arts PHBern in Pre-Primary and Primary Education erreicht. Ab Februar 2022 fokussiere ich mich nur noch auf das Studium ohne neben dran eine Tätigkeit auszüben.
Es bleiben mir noch 4 Semester an der Pädagogischen Hochschule in Bern, die ich erfolgreich abschliessen will. Mit Kindern zu arbeiten ist meine Leidenschaft, es gibt jeden Tag neue Herausforderungen im Beruf der Lehrerin. Mein Ziel ist es, mich nur auf das Bachelorstudium zu fokussieren, um dieses erfolgreich abzuschliessen. In den vergangenen zwei Jahren habe ich als Lehrperson in der Schule Bernstrasse in Ostermundigen gearbeitet, was mir bewiesen hat, dass es der passende Beruf für mich ist.
Das Berufsbild der Lehrerin spricht mich besonders an, weil es sehr vielseitig und vielschichtig ist. Ich packe gerne Herausforderungen an und lerne von anderen Menschen. Das Arbeitsfeld einer Lehrperson ist dafür ideal. Die Kinder bringen ihre Vielfalt mit, dank welcher ein Lernfeld sowohl für sie selbst als auch für mich entsteht. Mit Vielfalt kommen oft Herausforderungen, die ich als Lehrperson anpacke und überwinde.
Im Anhang sehen Sie meinen Finanzplan für die nächsten vier Semester (zwei Jahre). Die Zahlen wurden grob berechnet, weil Kosten wie Arztrechnungen nicht voraussehbar sind. Anschliessend an die Diplomierung fange ich mit der Berufsausübung an, somit wird das Darlehen in der vorgegebenen Zeit zurückbezahlt.
---
This is what I need
Credit amount

CHF 46'000
Maximum interest rate

7.5%
Start date

October 2021
Study time

20 months
Re-payment starts

June 2023
Re-payment time

48 months
Loan fully paid back

May 2027
---
This is my plan
School/University

Pädagogische Hochschule Bern
Main field of study

Lehrperson Primarstufe
Additional fields of study

Lehrperson Primarstufe
Begin of study

September 2018
End of study

September 2023
Current semester

6
Plans after study

Seit Jahren besteht im Kanton Bern ein Lehrermangel, weshalb ich meine Chancen im Arbeitsmarkt als sehr hoch einschätze. Meine bereits erlebte Berufserfahrung erleichtert den Wiedereinstieg in den Lehrerberuf nach einem erfolgreichen Abschluss. Nach dem Studium steige ich in den Lehrerberuf wieder ein und arbeite vollzeit.

Das Einkommen von 5'600 CHF monatlich als ausgebildete Lehrperson wird es mir erlauben den gefragten Betrag monatlich zurückzahlen zu können.
Auction
Auction Closed
33 bids, CHF 46'000 of CHF 46'000 filled
Calculate your sustainable return
CHF 46'000
Investment Amount
5.0%
Interest Rate
Your return (net of fees)
-
Contact Student
You have to be registered as investor to contact students.
Place bid
You need to complete the full registration first in order to place a bid. Please click on "Register as Investor"in the navigation bar.
You have to be registered as investor to place bids.
Sorry, but you can not place bids yet!
To place bids you must be registered as investor and have an active splend!t account.
Stop your auction early?
You're there! Investors like you and placed bids for the full amount you requested in your auction. Well done! Just be aware that if you stop the auction now, you will give up our chance of receiving better offers until expiry.
You are about to place an all-in! bid!
Are you sure you want to place this all-in! bid?
Amount: CHF 46000.00
Interest: %
Period: 68 Months
Payout date: October 2021
You are about to place a bid...
Are you sure to place this bid?
Amount: CHF
Interest: %
Period: 68 Months
Payout date: October 2021
Please adjust your settings
The interest rate will result a negative return and you will not be able to place bid
Lender full filled action settings
Lender full filled action description