Investieren Sie für mehr Pflegefachpersonal
This is me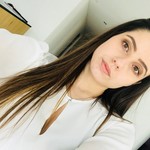 Nick name

Nene
Age

23 years
Highest education

Berufsfachschule für Gesundheit und Soziales
---
This is my Credit Motivation
Ich bin 22 Jahre alt und Studierende an der höheren Fachschule des Studiengangs Pflege. Die Pflichtpraktikas absolviere ich im Kinderspital mit dem Schwerpunkt KJFF (Kinder, Jugendliche, Familie und Frauen). Mittlerweile bin ich im dritten Semester. Die Ausbildung dauert insgesamt 3 Jahre Vollzeit und wird in 3 Lernbereiche gegliedert: Schule, berufliche Praxis, Training und Transfer (LTT Kürse). Dieses Konzept ermöglicht es, die Theorie zeitnah in die Praxis umzusetzen.
Vor 2 Jahren habe ich meine Grundausbildung als Pharma-Assistentin abgeschlossen und weitere 2 Jahre im Beruf gearbeitet. Bei meiner engen Zusammenarbeit mit der Spitex, Altersheimen und Psychiatrien, habe ich ein grosses Interesse am Organisieren von pflegebezogene Prozessen und dementsprechend am Pflegemanagement entwickelt. Ich entschloss mich, mich für einen Studienplatz an der höheren Fachschule Pflege zu bewerben und könnte nicht glücklicher darüber sein angenommen worden zu sein.
Damit ich mich vollumfänglich auf mein Studium konzentrieren kann, suche ich finanzielle Unterstützung. Mein sehr geringer Ausbildungslohn deckt die Wohnkosten nur teilweise, daher habe ich seit Beginn der Ausbildung meinen Lebensunterhalt neben meinem Einkommen mit meinen Ersparnissen gedeckt, diese reichen leider nicht mehr für die nächsten Semester aus.
Kompetente und fachgerechte Pflege ist ein Muss.Mit ihrem Beitrag unterstützen sie mehr Pflegefachpersonal.
---
This is what I need
Credit amount

CHF 15'000
Maximum interest rate

6%
Start date

November 2019
Study time

27 months
Re-payment starts

February 2022
Re-payment time

36 months
Loan fully paid back

January 2025
---
This is my plan
School/University

Berufsfachschule für Gesundheit und Soziales
Main field of study

Pflegefachfrau HF
Additional fields of study

Pflegefachfrau HF
Begin of study

September 2018
End of study

September 2021
Current semester

4
Plans after study

Nach meinem Abschluss im 2021 möchte ich als diplomierte Pflegefachfrau HF 100% im Gesundheitsberuf tätig sein und an Berufserfahrung gewinnen. Später möchte ich mich intern weiterbilden, zum Beispiel im Bereich der Neonatologie.
Auction
Auction Closed
28 bids, CHF 15'000 of CHF 15'000 filled
Calculate your sustainable return
CHF 15'000
Investment Amount
5.0%
Interest Rate
Your return (net of fees)
-
Documents
---
---
---
---
---
---
---
---
---
Contact Student
You have to be registered as investor to contact students.
Place bid
You need to complete the full registration first in order to place a bid. Please click on "Register as Investor"in the navigation bar.
You have to be registered as investor to place bids.
Sorry, but you can not place bids yet!
To place bids you must be registered as investor and have an active splend!t account.
Stop your auction early?
You're there! Investors like you and placed bids for the full amount you requested in your auction. Well done! Just be aware that if you stop the auction now, you will give up our chance of receiving better offers until expiry.
You are about to place an all-in! bid!
Are you sure you want to place this all-in! bid?
Amount: CHF 15000.00
Interest: %
Period: 63 Months
Payout date: November 2019
You are about to place a bid...
Are you sure to place this bid?
Amount: CHF
Interest: %
Period: 63 Months
Payout date: November 2019
Please adjust your settings
The interest rate will result a negative return and you will not be able to place bid
Lender full filled action settings
Lender full filled action description