Investigativer Journalismus
This is me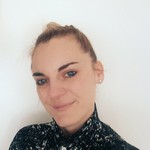 Nick name

Wings
Age

33 years
Highest education

Höhere Fachschule für angewandte Linguistik
---
This is my Credit Motivation
Der Spürnase nachgegeben, um sie endlich mal Luft schnuppern zu lassen:
Der Traum vom Beruf des Journalisten und dem Schreiben soll für mich keiner mehr bleiben.
Vor einem Jahr habe ich die HF in Journalismus begonnen und das eigentliche Ziel war es alles selbst finanzieren zu können. Ich habe Stipendiumsanträge an den Kanton und verschiedene Stiftungen verschickt, arbeite 80% neben zwei Tagen Schule und nehme auch gerne ab und zu einmalige Arbeitseinsätze entgegen. Mit den Semestergebühren von 3500.- ist es trotz allen Bemühungen nicht immer leicht über die Runden zu kommen, deshalb mein Antrag.
Es geht auch darum bald erste Arbeitserfahrungen machen zu können, die vor allem in Form eines Praktikums möglich sind aber leider den Lebensunterhalt nicht finanzieren, dies ist der zweite Grund für dieses Schreiben.
---
This is what I need
Credit amount

CHF 23'000
Maximum interest rate

6.5%
Start date

March 2019
Study time

24 months
Re-payment starts

March 2021
Re-payment time

36 months
Loan fully paid back

February 2024
---
This is my plan
School/University

Höhere Fachschule für angewandte Linguistik
Main field of study

Journalismus/ Print/Online & Corporate Publishing
Additional fields of study

Journalismus/ Print/Online & Corporate Publishing
Begin of study

February 2018
End of study

December 2021
Current semester

2
Plans after study

Ob Redaktionsalltag, Marketing oder Kommunikations- und Medienstellen. Ich sehe viele Möglichkeiten Fuss zu fassen.

Durch meine bisherige Arbeitserfahrung in Galerien und Ateliers wie auch als Croupier, habe ich sehr exklusive Arbeitsbereiche kennengelernt und möchte mich weiter vielfältig bilden.

Mein Interesse gilt dem klassischen Redaktionsjournalismus, der Kulturkommunikation, der freien investigativen Journalismusarbeit, politischem Engagement bei einer NonProfit-Organisation oder dem Corporate Publishing.

Ich möchte hier bewusst kein bestimmtes Ziel aufschreiben, weil ich meine Pläne immer gerne auf alle Möglichkeiten ausweite, damit die Perspektive verschiedene Farben annehmen kann. Da ich meinen Schwerpunkt auf Online-Printmedien, wie auf Corporate Publishing gesetzt habe, ist das einzige was mir für einen guten Einstieg nach dem Studium hilft, Praktikumserfahrung und für diese Aussicht zahlt ein "Wingi" immer gerne ihre Schulden.

Kurse wie Textstruktur, Interviewtechniken, journalistische Formen oder Onlinemedien formen das Wissen über meinen zukünftigen Beruf und geben mir vorallem theoretischen Einblick ins Handwerk.

Nun, im Februar 2019, beginnt mein 3. Semester. Mein Plan ist es, alle Kurse in 6 Semester, ohne Unterbruch absolvieren zu können, die Diplomarbeit zu schreiben und danach ein halbes Jahr Praktikumserfahrung anzuhängen. Ab dann habe ich den soliden Grundstein gelegt um einen Job in den verschiedenen Bereichen, die ich oben genannt habe, zu finden.

Da ich schon sehr vielfältige Berufserfahrung mitbringe, war es für mich noch nie ein Problem eine passende Tätigkeit zu finden, sollte mein journalistischer Plan nicht auf Anhieb aufgehen.

Im Moment bin ich auf meinem gelernten Beruf als Rahmenvergolderin tätig und habe dadurch eine Aufgabe, die mich neben dem Studium auslastet und mich sonst in der Lehrlingsausbildung und Werkstattsleitung fordert.
Auction
Auction Closed
16 bids, CHF 23'000 of CHF 23'000 filled
Calculate your sustainable return
CHF 23'000
Investment Amount
5.0%
Interest Rate
Your return (net of fees)
-
Contact Student
You have to be registered as investor to contact students.
Place bid
You need to complete the full registration first in order to place a bid. Please click on "Register as Investor"in the navigation bar.
You have to be registered as investor to place bids.
Sorry, but you can not place bids yet!
To place bids you must be registered as investor and have an active splend!t account.
Stop your auction early?
You're there! Investors like you and placed bids for the full amount you requested in your auction. Well done! Just be aware that if you stop the auction now, you will give up our chance of receiving better offers until expiry.
You are about to place an all-in! bid!
Are you sure you want to place this all-in! bid?
Amount: CHF 23000.00
Interest: %
Period: 60 Months
Payout date: March 2019
You are about to place a bid...
Are you sure to place this bid?
Amount: CHF
Interest: %
Period: 60 Months
Payout date: March 2019
Please adjust your settings
The interest rate will result a negative return and you will not be able to place bid
Lender full filled action settings
Lender full filled action description