Künftige Anwältin sucht Unterstützung
This is me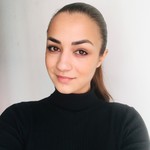 Nick name

AZ
Age

25 years
Highest education

Universität Zürich
---
This is my Credit Motivation
Ich benötige das Darlehen zur Finanzierung meiner universitären Ausbildung bis zum Master Abschluss sowie für den Lebensunterhalt (Wohnung, Lebensmittel, Versicherungen, Öffentlicher Verkehr) während des Studiums. Ich bin bis anhin einer beruflichen Tätigkeit im Teilzeitpensum nachgegangen. Wie ich feststellen musste, ist das Jura Studium zu anspruchsvoll und zeitlich zu auslastend, als dass ein Nebenjob stämmbar wäre. Auch um das Studium in einem zeitlich angemessenen Rahmen abzuschliessen ist eine berufliche Nebentätigkeit nicht möglich. Da ich mich für mein Studienfach sehr begeistere und mit Leidenschaft dahinterstehe, möchte ich dem Studium meine volle Aufmerksamkeit und meine ganze Zeit widmen können. Dadurch könnte ich auch meine Leistungungen in den einzelnen Fächern weiter steigern. Ein Darlehen würde mir dies ermöglichen.
---
This is what I need
Credit amount

CHF 40'000
Maximum interest rate

7.5%
Start date

April 2021
Study time

36 months
Re-payment starts

April 2024
Re-payment time

48 months
Loan fully paid back

March 2028
---
This is my plan
School/University

Universität Zürich
Main field of study

Rechtswissenschaft
Additional fields of study

Rechtswissenschaft
Begin of study

September 2018
End of study

July 2024
Current semester

5
Plans after study

Nach dem Studium werde ich das Pflichtpraktikum von 12 Monaten in einer Anwaltskanzlei in Zürich antreten. Direkt im Anschluss möchte ich die Anwaltsprüfung im Kanton Zürich absolvieren. Anschliessend wäre ich gerne in einer Kanzlei in Zürich tätig um reichlich Arbeitserfahrung als Anwältin zu sammeln. Als grosses Ziel verfolge ich den Aufbau einer eigenen Kanzlei mit Expertise insbesondere im Immobiliarsachen- und Baurecht sowie im Vertrags-, Konkurs- und Erbrecht.
Auction
Auction Closed
23 bids, CHF 40'000 of CHF 40'000 filled
Calculate your sustainable return
CHF 40'000
Investment Amount
5.0%
Interest Rate
Your return (net of fees)
-
Documents
---
---
---
---
Contact Student
You have to be registered as investor to contact students.
Place bid
You need to complete the full registration first in order to place a bid. Please click on "Register as Investor"in the navigation bar.
You have to be registered as investor to place bids.
Sorry, but you can not place bids yet!
To place bids you must be registered as investor and have an active splend!t account.
Stop your auction early?
You're there! Investors like you and placed bids for the full amount you requested in your auction. Well done! Just be aware that if you stop the auction now, you will give up our chance of receiving better offers until expiry.
You are about to place an all-in! bid!
Are you sure you want to place this all-in! bid?
Amount: CHF 40000.00
Interest: %
Period: 84 Months
Payout date: April 2021
You are about to place a bid...
Are you sure to place this bid?
Amount: CHF
Interest: %
Period: 84 Months
Payout date: April 2021
Please adjust your settings
The interest rate will result a negative return and you will not be able to place bid
Lender full filled action settings
Lender full filled action description