Masters in Management - London Business School
This is me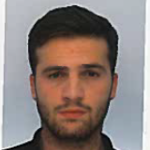 Nick name

UB
Age

24 years
Highest education

London Business School
---
This is my Credit Motivation
Am 7. Mai 2020 habe ich von der London Business School eine Zusage für den einjährigen Master in Management erhalten. Da sich meine berufliche Erfahrung bislang ausschliesslich auf Praktika beschränkt, ist es mir leider nicht möglich, die Studiengebühren in Höhe von rund 33'000 GBP aus eigenen Mitteln zu finanzieren. Mit den von mir beantragten CHF 12'000 plane ich, die von der Universität vorab eingeforderten Gebühren zu begleichen, sodass diese eine verbindliche Studienplatzreservation vornehmen kann. Den übrigen finanziellen Verpflichtungen werde ich mithilfe von kantonalen Stipendien und Studiendarlehen nachkommen können.
---
This is what I need
Credit amount

CHF 12'000
Maximum interest rate

6%
Start date

June 2020
Study time

18 months
Re-payment starts

December 2021
Re-payment time

12 months
Loan fully paid back

November 2022
---
This is my plan
School/University

London Business School
Main field of study

Management
Additional fields of study

Management
Begin of study

September 2020
End of study

August 2021
Current semester

0
Plans after study

Nach Abschluss des Masterstudiums beabsichtige ich den Einstieg in die Strategieberatung. Um dieses Ziel zu erreichen, bringe ich nebst meines tri-nationalen Bachelors in "International Business Management" erste Praxiserfahrung aus der Strategieberatung sowie aus dem strategischen Umfeld führender Schweizer Industriekonzerne mit. Der MSc in Management dient nun vorwiegend dazu, theoretisch-konzeptionelle Lücken in den Bereichen Unternehmensstrategie und Analytics zu schliessen.
Auction
Auction Closed
7 bids, CHF 12'000 of CHF 12'000 filled
Calculate your sustainable return
CHF 12'000
Investment Amount
5.0%
Interest Rate
Your return (net of fees)
-
Contact Student
You have to be registered as investor to contact students.
Place bid
You need to complete the full registration first in order to place a bid. Please click on "Register as Investor"in the navigation bar.
You have to be registered as investor to place bids.
Sorry, but you can not place bids yet!
To place bids you must be registered as investor and have an active splend!t account.
Stop your auction early?
You're there! Investors like you and placed bids for the full amount you requested in your auction. Well done! Just be aware that if you stop the auction now, you will give up our chance of receiving better offers until expiry.
You are about to place an all-in! bid!
Are you sure you want to place this all-in! bid?
Amount: CHF 12000.00
Interest: %
Period: 30 Months
Payout date: June 2020
You are about to place a bid...
Are you sure to place this bid?
Amount: CHF
Interest: %
Period: 30 Months
Payout date: June 2020
Please adjust your settings
The interest rate will result a negative return and you will not be able to place bid
Lender full filled action settings
Lender full filled action description