Meerebiologiestudentin in Australien
This is me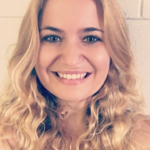 Nick name

Ylenia
Age

25 years
Highest education

James Cook University, Townsville, Australia
---
This is my Credit Motivation
Seit einem Jahr lebe ich in Australien und habe in dieser Zeit das Diploma of Higher Education, Majoring in Science, abgeschlossen. Dieses Diplom hilft mir direkt ins Studium der Meeresbiologie zukommen. Ich habe in diesem Diplom sehr gut abgeschlossen und momentan ein GPA (Great Point Average) von 6.5 (wobei 7 die höchst Punktzahl ist).
Mein Bachelor in Science, Majoring in Marine Biology, absolviere ich an der James Cook University hier in Australien. Für das Studium der Meeresbiologie gibt es in der Schweiz leider keine Möglichkeiten. Um die Kosten für das Studium zu bestreiten, bin ich auf finanzielle Unterstützung angewiesen.
Mein Vater lebt nicht mehr und kann mich deswegen nicht unterstützen, und meine Mutter hat eine neue Ausbildung angefangen und es ist ihr deswegen auch nicht möglich mir finanziell auszuhelfen. Für diese Auktion stelle ich jedoch ein Solidarbürge.
Über eine Finanzierung würde ich mich sehr freuen. Gerne beantworte ich auch persönliche Fragen.
---
This is what I need
Credit amount

CHF 35'000
Maximum interest rate

7.5%
Start date

July 2018
Study time

36 months
Re-payment starts

July 2021
Re-payment time

36 months
Loan fully paid back

June 2024
---
This is my plan
School/University

James Cook University, Townsville, Australia
Main field of study

Bachelor in Science, Majoring in Marine Biology
Additional fields of study

Bachelor in Science, Majoring in Marine Biology
Begin of study

July 2017
End of study

June 2021
Current semester

2
Plans after study

Nach dem Abschluss möchte ich in Australien bleiben und hier als Meeresbiologin arbeiten. Da ich bin erst am Anfang meines Studiums, möchte ich mich noch nicht zu sehr auf eine Fachrichtung konzentrieren. Aber ich setze mich sehr für den Meereschutz ein, und könnte mir vorstellen mich für den Schutz der Hai Population einzusetzen.

Das Durchschnittseinkommen in Australien als Meeresbiologin beträgt AUD 55'000, wobei ich monatlich ca. AUD 3'900 verdienen würde. Die Lebenshaltungskosten betragen ca. AUD 1'500 - 2'000, somit ist mir eine regelmässige und pünkliche Rückzahlung möglich.
Auction
Auction Closed
14 bids, CHF 35'000 of CHF 35'000 filled
Calculate your sustainable return
CHF 35'000
Investment Amount
5.0%
Interest Rate
Your return (net of fees)
-
Documents
---
---
---
---
---
Contact Student
You have to be registered as investor to contact students.
Place bid
You need to complete the full registration first in order to place a bid. Please click on "Register as Investor"in the navigation bar.
You have to be registered as investor to place bids.
Sorry, but you can not place bids yet!
To place bids you must be registered as investor and have an active splend!t account.
Stop your auction early?
You're there! Investors like you and placed bids for the full amount you requested in your auction. Well done! Just be aware that if you stop the auction now, you will give up our chance of receiving better offers until expiry.
You are about to place an all-in! bid!
Are you sure you want to place this all-in! bid?
Amount: CHF 35000.00
Interest: %
Period: 72 Months
Payout date: July 2018
You are about to place a bid...
Are you sure to place this bid?
Amount: CHF
Interest: %
Period: 72 Months
Payout date: July 2018
Please adjust your settings
The interest rate will result a negative return and you will not be able to place bid
Lender full filled action settings
Lender full filled action description