Master Studium 'Leadership', Kalaidos FH in Zürich
This is me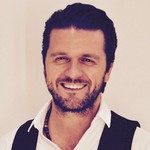 Nick name

Jules73
Age

45 years
Highest education

Kalaidos FH
What would you like to ask?

Contact Student
---
This is my Credit Motivation
Persönlicher Hintergrund und Grund für das Darlehen: Ich habe ca. 13 Jahre in und für die Industrie in Deutschland gearbeitet. Ich besitze praktisches Wissen und Erfahrung über die Thematik das ich studieren will, Leadership. Seit 2009 lerne ich in einem freiwilligen Selbststudium, unter anderem Psychologie und Wirtschaftswissenschaften. Mit meinem aktuellen Lohn als Coiffure kann ich mein Studium nicht auf einmal bezahlen. Deshalb benötige ich das Geld CHF 25.000, - um das zu studieren, wofür mein Herz schlägt. Es ist ein Master Studium MAS Leadership an der Kalaidos FH in Zürich. Ich habe bereits vergangenem Jahr ein CAS Studium in angewandte Psychologie mit der Note 6.0 abgeschlossen und dieses Studium wird bei dem Masterstudium angerechnet. Deshalb ist der Betrag niedriger als auf dem im Anhang befindlichen Factsheet. Das Thema, dem ich mich als Berater widmen werde, ist die mentale und emotionale Balance auf Führungsebenen. Ich habe bereits mehrere Essays darüber verfasst und entsprechende Anerkennung aus der Wirtschaftswelt dafür bekommen. Darüber hinaus bin ich seit Kurzem freier Autor für den Blog für Leadership/HR der Kalaidos FH.
Mein Vater, mit seiner Rente als ehemaliger Taxifahrer kann mich finanziell nicht unterstützen. Meine Mutter war in ihrem Leben überwiegend Hausfrau und somit kann sie mich ebenfalls nicht unterstützen.
Da für meine Selbstständigkeit, die ich seit 2017 aufbaue, ist dieser Hochschulabschluss vom großen Vorteil. Ich möchte mein Wissen auf einem höheren Niveau heben. So werde ich meine Kompetenzen auf meinem Arbeitsgebiet als Consultant steigern können. Somit eine qualitativ hochwertige und wertvolle Leistung bringen zu können. Seit fünf Jahren knüpfe ich Kontakte vorwiegend zu Führungskräften in der Finanzwirtschaft, bei Banken und Versicherungen.
Rückzahlung: Ich arbeite momentan in einem unbefristeten Arbeitsverhältnis und habe keine Beitreibungen. (Siehe Anhang) Ich werde bereits in diesem Jahr eine Zusammenarbeit beginnen. Mit einem Berater, der bereits ein etabliertes Beratungsunternehmen führt. So beabsichtige ich, das geliehene Geld schneller zurückzuzahlen. Meinen aktuellen Beruf werde ich sukzessiver weiter runterfahren, je mehr ich als Berater Aufträge bekomme.
Ich freue mich, über Ihre Fragen und umso mehr freue ich mich aufrichtig über eine Finanzierung.
Danke schön
---
This is what I need
Credit amount

CHF 25'000
Maximum interest rate

6%
Start date

February 2019
Study time

24 months
Re-payment starts

February 2021
Re-payment time

48 months
Loan fully paid back

January 2025
---
This is my plan
School/University

Kalaidos FH
Main field of study

MAS Leadership
Additional fields of study

MAS Leadership
Begin of study

April 2019
End of study

April 2021
Current semester

4
Plans after study

Ich vernetze mich aktiv bereits seit 2014 in der Finanzwirtschaft und Industrie, mit dem Fokus auf meine selbständige Beratertätigkeit.

Ich habe bereits mit der Akquise angegangen, um eigene Klienten für meine Dienstleistung zu bekommen. Die Kooperation mit einer Unternehmensberatung startet ebenfalls dieses Jahr.
Auction
4 bids, CHF 8'750 of CHF 25'000 filled
Calculate your sustainable return
CHF 25'000
Investment Amount
5.0%
Interest Rate
Your return (net of fees)
-
Currently Valid Bids
investor
Amount
Interest
Submitted
MentalZii
5.5%
04.02.2019 22:22
Studitrudi
6%
17.02.2019 06:55
Manusch
6%
29.01.2019 18:08
Documents
---
---
---
---
Contact Student
You have to be registered as investor to contact students.
Place bid
You need to complete the full registration first in order to place a bid. Please click on "Register as Investor"in the navigation bar.
You have to be registered as investor to place bids.
Sorry, but you can not place bids yet!
To place bids you must be registered as investor and have an active splend!t account.
Stop your auction early?
You're there! Investors like you and placed bids for the full amount you requested in your auction. Well done! Just be aware that if you stop the auction now, you will give up our chance of receiving better offers until expiry.
You are about to place an all-in! bid!
Are you sure you want to place this all-in! bid?
Amount: CHF 25000.00
Interest: %
Period: 72 Months
Payout date: February 2019
You are about to place a bid...
Are you sure to place this bid?
Amount: CHF
Interest: %
Period: 72 Months
Payout date: February 2019
Please adjust your settings
The interest rate will result a negative return and you will not be able to place bid
Lender full filled action settings
Lender full filled action description