Meine Weiterbildung - eine Herzensangelegenheit
This is me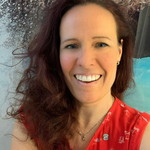 Nick name

ValeoVita
Age

39 years
Highest education

Eidg. Dipl. TPA / Techn. BM
---
This is my Credit Motivation
Meine Weiterbildung ist eine echte Herzensangelegenheit!

Wer kennt nicht Jemand der unter chronischen Schmerzen leidet? Ich habe eine Therapieform kennen gelernt, bei welcher diesen Menschen Linderung verschafft werden kann. Ich bin selbst von Morbus Bechterew betroffen und lebe seit Beginn meiner Radiofrequenz- und Lymphdrainagetherapie nahezu beschwerdefrei. Damit ich möglichst vielen den Zugang zu dieser Therapieform ermöglichen kann, werde ich eine Weiterbildung zur Manuellen Lymphdrainage-Therapeutin an der Heilpraktiker Schule Luzern starten. Nach meiner Weiterbildung werde ich Krankenkassenanerkannt sein und für meine Kunden wird die Therapie von der Zusatzversicherung übernommen. Schmerzlinderung bei chronischen Schmerzpatienten sollte nicht vom Einkommen anhängig sein!

Da ich mein Arbeitspensum, für diese Ausbildung reduzieren muss, sind wir als Familie vorübergehende auf Unterstützung für die Ausbildungs- und Lebensunterhaltungskosten angewiesen.
Da ich nach Abschluss meiner Ausbildung nebst meiner Festanstellung von 60% noch nebenbei als Selbstständige meine Praxis aufbauen kann, wird die Rückzahlung reibungslos verlaufen.
---
This is what I need
Credit amount

CHF 40'000
Maximum interest rate

6%
Start date

October 2021
Study time

24 months
Re-payment starts

October 2023
Re-payment time

36 months
Loan fully paid back

September 2026
---
This is my plan
School/University

Eidg. Dipl. TPA / Techn. BM
Main field of study

TPA
Additional fields of study

TPA
Begin of study

October 2021
End of study

June 2023
Current semester

0
Plans after study

Neben Festanstellung von 60% Ausbau meiner eigenen Praxis. Nach erfolgreich aufgebauten Kundenstamm wechsel zur 100% Selbstständigkeit.
Auction
Auction Closed
22 bids, CHF 40'000 of CHF 40'000 filled
Calculate your sustainable return
CHF 40'000
Investment Amount
5.0%
Interest Rate
Your return (net of fees)
-
Contact Student
You have to be registered as investor to contact students.
Place bid
You need to complete the full registration first in order to place a bid. Please click on "Register as Investor"in the navigation bar.
You have to be registered as investor to place bids.
Sorry, but you can not place bids yet!
To place bids you must be registered as investor and have an active splend!t account.
Stop your auction early?
You're there! Investors like you and placed bids for the full amount you requested in your auction. Well done! Just be aware that if you stop the auction now, you will give up our chance of receiving better offers until expiry.
You are about to place an all-in! bid!
Are you sure you want to place this all-in! bid?
Amount: CHF 40000.00
Interest: %
Period: 60 Months
Payout date: October 2021
You are about to place a bid...
Are you sure to place this bid?
Amount: CHF
Interest: %
Period: 60 Months
Payout date: October 2021
Please adjust your settings
The interest rate will result a negative return and you will not be able to place bid
Lender full filled action settings
Lender full filled action description