My Credit Request - 29.10.2020
This is me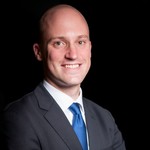 Nick name

Roland
Age

37 years
Highest education

IUBH
---
This is my Credit Motivation
Guten Tag,
Ich studiere gerade im dritten Semester Hotelmanagement, und habe die ersten Semester von meinem erpsarten gezahlt. Nun benötige ich das Darlehen für die letzten Semester.
Ich mache das Studium als Fernstudium, damit ich noch gleichzeitig zu 100% arbeiten kann.
---
This is what I need
Credit amount

CHF 9'000
Maximum interest rate

8%
Start date

December 2020
Study time

24 months
Re-payment starts

December 2022
Re-payment time

18 months
Loan fully paid back

May 2024
---
This is my plan
School/University

IUBH
Main field of study

Hotelmanagement
Additional fields of study

Hotelmanagement
Begin of study

June 2019
End of study

June 2022
Current semester

3
Plans after study

Nach meinem Studium möchte ich in die Hotelleitung einsteigen, wobei mir das Studium sehr helfen wird.

Ich baue gerade, nebenberuflich, auch eine Website auf, auf welcher es online Schulungen für die Gastronomie und Hotellerie geben wird, da digitales lernen immer wichtiger wird. Das Studium hilft mir auch die Website und die Kurse im Nebenverdienst besser aufzubauen und zu vermarkten

Da ich schon fest im Berufsleben stehe, sind die Rückzahlungen schon abgedeckt und werden kein Problem darstellen.
Auction
Auction Closed
1 bid, CHF 9'000 of CHF 9'000 filled
Calculate your sustainable return
CHF 9'000
Investment Amount
6.0%
Interest Rate
Your return (net of fees)
-
Documents
---
---
---
---
Contact Student
You have to be registered as investor to contact students.
Place bid
You need to complete the full registration first in order to place a bid. Please click on "Register as Investor"in the navigation bar.
You have to be registered as investor to place bids.
Sorry, but you can not place bids yet!
To place bids you must be registered as investor and have an active splend!t account.
Stop your auction early?
You're there! Investors like you and placed bids for the full amount you requested in your auction. Well done! Just be aware that if you stop the auction now, you will give up our chance of receiving better offers until expiry.
You are about to place an all-in! bid!
Are you sure you want to place this all-in! bid?
Amount: CHF 9000.00
Interest: %
Period: 42 Months
Payout date: December 2020
You are about to place a bid...
Are you sure to place this bid?
Amount: CHF
Interest: %
Period: 42 Months
Payout date: December 2020
Please adjust your settings
The interest rate will result a negative return and you will not be able to place bid
Lender full filled action settings
Lender full filled action description