Staatsanwältin in spe
This is me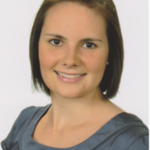 Nick name

amura
Age

35 years
Highest education

Universität Zürich
---
This is my Credit Motivation
Ich finanziere mein Zweitstudium der Rechtswissenschaft vollständig selber. Das Studium ist von der Menge her sehr umfangreich und sehr streng. Neben dem Studium arbeite ich Teilzeit als Psychologin bei der Schweizer Armee (Kaderbeurteilungen). Bei Gelegenheit mache ich Vertretungen in der Neuropsychologie oder arbeite als Büroaushilfe in Anwaltskanzleien als Springer. Im Moment wohne ich in Chur. Um den Pendelstress zu minimieren, näher bei der Uni und meinen Freunden sowie der Arbeit zu sein, werde ich diesen Herbst nach Zürich ziehen. Da das Wohnen in Zürich sehr teuer ist, ist mein Budget trotz Einkünfte der Teilzeitarbeiten, zu klein. Im Studium läuft es problemlos und es fasziniert mich immer mehr. Ein Zweitstudium in Jus war definitiv die richtige Entscheidung!
---
This is what I need
Credit amount

CHF 18'000
Maximum interest rate

7%
Start date

June 2017
Study time

60 months
Re-payment starts

June 2022
Re-payment time

36 months
Loan fully paid back

May 2025
---
This is my plan
School/University

Universität Zürich
Main field of study

Rechtswissenschaft
Additional fields of study

Rechtswissenschaft
Begin of study

September 2015
End of study

September 2022
Current semester

4
Plans after study

Ich strebe einen Beruf an, bei dem ich das Wissen der Psychologie und Juristerei gut miteinander verbinden kann. Der Bereich des Strafrechts interessiert mich sehr. Mein Ziel ist es, später als Staatsanwältin arbeiten zu können. Dieses Ziel war auch der Grund, nach dem Psychologiestudium ein Jus-Studium (Bachelor & Master) anzuhängen. Das Gebiet der Rechtswissenschaft interessierte mich schon während dem Psychologiestudium, so wählte ich Kriminologie als Nebenfach und besuchte Vorlesungen über die Rechtspsychologie. Im Beruf des Staatsanwalts ist neben juristischem Wissen auch fachkompetente Menschenkenntnis von grossem Vorteil. Das Organisieren eines Praktikums bei der Staatsanwaltschaft stellt den nächsten Schritt dar. Um meine Chancen, eine Stelle in der Staatsanwaltschaft zu bekommen, zu erhöhen, strebe ich nach dem Studium das Anwaltspatent an. Dafür wird ein Masterdiplom in Recht vorausgesetzt. Laut Statistik haben Juristen und Anwälte nach dem Studium kein Problem, einen aussichtsreichen Job zu finden und dabei sehr gut zu verdienen. Ich verfolge meine Pläne konsequent und gewissenhaft, daher bin ich überzeugt, dieses Ziel zu erreichen.
Auction
Auction Closed
27 bids, CHF 18'000 of CHF 18'000 filled
Calculate your sustainable return
CHF 18'000
Investment Amount
5.0%
Interest Rate
Your return (net of fees)
-
Contact Student
You have to be registered as investor to contact students.
Place bid
You need to complete the full registration first in order to place a bid. Please click on "Register as Investor"in the navigation bar.
You have to be registered as investor to place bids.
Sorry, but you can not place bids yet!
To place bids you must be registered as investor and have an active splend!t account.
Stop your auction early?
You're there! Investors like you and placed bids for the full amount you requested in your auction. Well done! Just be aware that if you stop the auction now, you will give up our chance of receiving better offers until expiry.
You are about to place an all-in! bid!
Are you sure you want to place this all-in! bid?
Amount: CHF 18000.00
Interest: %
Period: 96 Months
Payout date: June 2017
You are about to place a bid...
Are you sure to place this bid?
Amount: CHF
Interest: %
Period: 96 Months
Payout date: June 2017
Please adjust your settings
The interest rate will result a negative return and you will not be able to place bid
Lender full filled action settings
Lender full filled action description