Support MBA transition before Job starts
This is me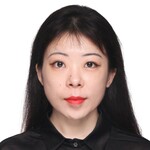 Nick name

Joy
Age

31 years
Highest education

IMD Lausanne
---
This is my Credit Motivation
Dear Investor,
I'm a 2022 IMD MBA (with merit scholarship) who is about to graduate. I raise this credit request to seek funding support for my transition between MBA graduation season and my job starting date.
Currently, I have already signed my job offer with one of the best global strategy consulting firms who provides a promising salary package. However, as a non-European to start working in Europe, I need to go through complex work permit application processes. My expected job starting date is between May to Jul 2023, depending on the work permit progress of the country that I will be working in and the office's new hire onboarding schedule. This brings me financial burden because my savings are not sufficient to cover this transition period, despite the exciting job and benefits ahead.
Therefore, I would like to seek for investors who are interested to support me through this transition period.
Please contact me at jingweijoy.xu@mba2022.imd.org. I'm happy to answer any questions you may have regarding my profile and situation.
Thoughout my MBA studies, I have achieved strong personal development progress. With this surprise break between my MBA graduation date and job starting date, I plan to take time to reflect on my learnings and prepare myself for the upcoming new career journey. I'm super looking forward to unfolding this new chapter and embracing what is yet to come.
Thank you in anticipation for considering my request.
I wish you a great end of the year!
Sincerely,
Joy Jingwei Xu
---
This is what I need
Credit amount

CHF 20'000
Maximum interest rate

6%
Start date

January 2023
Study time

12 months
Re-payment starts

January 2024
Re-payment time

24 months
Loan fully paid back

December 2025
---
This is my plan
School/University

IMD Lausanne
Main field of study

MBA
Additional fields of study

MBA
Begin of study

January 2022
End of study

January 2023
Current semester

4
Plans after study

Despite the challenging enviroment in this job searching season, I managed to obtain three ideal offers, with average annual salary package around 180k Euro. Among the three offers, I've decided to join a global strategy consulting firm in one of its European offices as general consultant. My expected job starting date is between May to Jul 2023, depending on my work permit application progress. I will be able to pay back the loan soon after I start receiving the pay checks.
Auction
Auction Closed
6 bids, CHF 20'000 of CHF 20'000 filled
Calculate your sustainable return
CHF 20'000
Investment Amount
5.0%
Interest Rate
Your return (net of fees)
-
Contact Student
You have to be registered as investor to contact students.
Place bid
You need to complete the full registration first in order to place a bid. Please click on "Register as Investor"in the navigation bar.
You have to be registered as investor to place bids.
Sorry, but you can not place bids yet!
To place bids you must be registered as investor and have an active splend!t account.
Stop your auction early?
You're there! Investors like you and placed bids for the full amount you requested in your auction. Well done! Just be aware that if you stop the auction now, you will give up our chance of receiving better offers until expiry.
You are about to place an all-in! bid!
Are you sure you want to place this all-in! bid?
Amount: CHF 20000.00
Interest: %
Period: 36 Months
Payout date: January 2023
You are about to place a bid...
Are you sure to place this bid?
Amount: CHF
Interest: %
Period: 36 Months
Payout date: January 2023
Please adjust your settings
The interest rate will result a negative return and you will not be able to place bid
Lender full filled action settings
Lender full filled action description