Support Your Next CEO, Pay Direct to University
This is me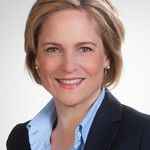 Nick name

Sassi
Age

47 years
Highest education

EHL, Lausanne
---
This is my Credit Motivation
First of all, thank you for your time and for your interest in my credit application for a MBA program in Global Hospitality Management with EHL, Lausanne.
I graduated from EHL, Ecole Hôtelière de Lausanne, with a Bachelor of Science with cum laude in International Hospitality Business Management. After my studies, I started Cluster Director Positions and General Manager Positions with renown international hotel chains, Relais & Chateaux Hotels, and privately owned hospitality businesses in eight countries, ranging from 5 star to 4 star level.
Due to the fast paced change in the hospitality industry in terms of technology, business structures, and asset management I saw a strong need to keep up with the industry development. A Master from EHL in Global Business Administration with a major in hospitality management doesn`t only fulfil the requirements to advance in this sector, the study program is also completed at the best business school of the world for hospitality management.
I started the MBA program in March 2019 and average so far in a total grade of 5.6 out of 6.00. Graduating with a MBA from EHL along with its international alumni network, my career options for executive positions like COO, CEO are solid and realistic opportunities.
I would prefer the study loan to be directly transferred to the business school, EHL.
I would like to pay off the interest rate (up to 7,0%) during my study time in 24 months and to pay off the loan amortization in 36 months afterwards, hence a 60 months payment term.
Again, I appreciate very much your time and interest, and will be at full disposal for further questions of any interested party.
Kind regards,
Saskia Hillmann
---
This is what I need
Credit amount

CHF 18'500
Maximum interest rate

7%
Start date

October 2019
Study time

24 months
Re-payment starts

October 2021
Re-payment time

36 months
Loan fully paid back

September 2024
---
This is my plan
School/University

EHL, Lausanne
Main field of study

MBA International Business Administration, Major Hospitality Management
Additional fields of study

MBA International Business Administration, Major Hospitality Management
Begin of study

September 2019
End of study

March 2021
Current semester

1
Plans after study

Thanks to my international management experience, and due to the fact that I have operational knowledge of all operating departments in a hotel, it is my aim to work in executive headquarter positions within the hospitality and/or consultancy industry after my MBA studies.

As a member of the large and international Alumni network of EHL, I possess substantial contacts to managers in likewise positions to get connected further.
Auction
Auction Closed
2 bids, CHF 18'500 of CHF 18'500 filled
Calculate your sustainable return
CHF 18'500
Investment Amount
5.0%
Interest Rate
Your return (net of fees)
-
Contact Student
You have to be registered as investor to contact students.
Place bid
You need to complete the full registration first in order to place a bid. Please click on "Register as Investor"in the navigation bar.
You have to be registered as investor to place bids.
Sorry, but you can not place bids yet!
To place bids you must be registered as investor and have an active splend!t account.
Stop your auction early?
You're there! Investors like you and placed bids for the full amount you requested in your auction. Well done! Just be aware that if you stop the auction now, you will give up our chance of receiving better offers until expiry.
You are about to place an all-in! bid!
Are you sure you want to place this all-in! bid?
Amount: CHF 18500.00
Interest: %
Period: 60 Months
Payout date: October 2019
You are about to place a bid...
Are you sure to place this bid?
Amount: CHF
Interest: %
Period: 60 Months
Payout date: October 2019
Please adjust your settings
The interest rate will result a negative return and you will not be able to place bid
Lender full filled action settings
Lender full filled action description