Support Your Next CEO, Pay Direct to University
Das bin ich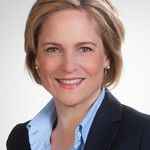 Nickname

Sassi
Alter

47 Jahre
Höchste Ausbildung

EHL, Lausanne
---
Darum brauche ich einen Bildungskredit
First of all, thank you for your time and for your interest in my credit application for a MBA program in Global Hospitality Management with EHL, Lausanne.
I graduated from EHL, Ecole Hôtelière de Lausanne, with a Bachelor of Science with cum laude in International Hospitality Business Management. After my studies, I started Cluster Director Positions and General Manager Positions with renown international hotel chains, Relais & Chateaux Hotels, and privately owned hospitality businesses in eight countries, ranging from 5 star to 4 star level.
Due to the fast paced change in the hospitality industry in terms of technology, business structures, and asset management I saw a strong need to keep up with the industry development. A Master from EHL in Global Business Administration with a major in hospitality management doesn`t only fulfil the requirements to advance in this sector, the study program is also completed at the best business school of the world for hospitality management.
I started the MBA program in March 2019 and average so far in a total grade of 5.6 out of 6.00. Graduating with a MBA from EHL along with its international alumni network, my career options for executive positions like COO, CEO are solid and realistic opportunities.
I would prefer the study loan to be directly transferred to the business school, EHL.
I would like to pay off the interest rate (up to 7,0%) during my study time in 24 months and to pay off the loan amortization in 36 months afterwards, hence a 60 months payment term.
Again, I appreciate very much your time and interest, and will be at full disposal for further questions of any interested party.
Kind regards,
Saskia Hillmann
---
Ich brauche
Erwünschter Betrag

CHF 18'500
Maximaler Zinssatz

7%
Anfangsdatum

Oktober 2019
Zinsperiode

24 months
Beginn Rückzahlung

Oktober 2021
Rückzahlungsdauer

36 months
Schulden zurückbezahlt

September 2024
---
Das ist mein Plan
Schule/Uni

EHL, Lausanne
Hauptstudienrichtung

MBA International Business Administration, Major Hospitality Management
Zusätzliche Studiengebiete

MBA International Business Administration, Major Hospitality Management
Studienbeginn

September 2019
Abschluss des Studiums

März 2021
Derzeitiges Semester

1
Plan nach Studium

Thanks to my international management experience, and due to the fact that I have operational knowledge of all operating departments in a hotel, it is my aim to work in executive headquarter positions within the hospitality and/or consultancy industry after my MBA studies.

As a member of the large and international Alumni network of EHL, I possess substantial contacts to managers in likewise positions to get connected further.
Auktion
Auktion geschlossen
2 Gebote, CHF 18'500 of CHF 18'500 gefüllt
Berechne deinen nachhaltigen Ertrag
CHF 18'500
Investierter Betrag
5.0%
Zins
Student kontaktieren
Du musst als Investor angemeldet sein, um Studenten zu kontaktieren.
Gebot abgeben
Deine Registrierung ist noch nicht abgeschlossen. Bitte klicke auf "Als Investor registrieren" in der Navigationsleiste.
Du musst als Investor registriert sein, um ein Gebot abgeben zu können.
Sorry, aber du darfst noch nicht mitbieten!
Um mitbieten zu können, musst du als Investor registriert sein und ein aktives splend!t Konto haben.
Auktion frühzeitig beenden?
Du bist am Ziel! Investoren finden dich gut und haben den vollen Betrag deiner Auktion geboten. Gut gemacht! Beachte einfach, dass du die Chance auf bessere Gebote aufgibst, wenn du die Auktion jetzt beendest.
Du möchtest ein all-in! Gebot abgeben!
Bist du sicher, dass du dieses all-in! Gebot abgeben möchtest?
Betrag: CHF 18500.00
Zins: %
Laufzeit: 60 Monate
Auszahlungsdatum: Oktober 2019
Du möchtest bieten...
Bist Du sicher, dass du dieses Gebot abgeben möchstest?
Betrag: CHF
Zins: %
Laufzeit: 60 Monate
Auszahlungsdatum: Oktober 2019
Bitte passen Sie Ihre Einstellungen an
Der gewählte Zins wird zu einer negativen Rendite führen. Sie können damit kein Angebot platzieren.
Lender full filled action settings
Lender full filled action description