Als Ausbilder neue Perspektiven schaffen
This is me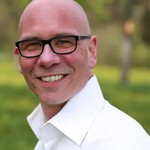 Nick name

MiRi
Age

47 years
Highest education

cm-p
---
This is my Credit Motivation
Neue Perspektiven schaffen: Mein Antrag für eine Finanzierung der Ausbildung zum eidgenössisch diplomierten Ausbilder FA
Mein Name ist Mischa Rischik und ich habe das Glück, dieses zu erkennen, wenn es mir begegnet.
Nach vielen und meist spannenden Jahren als Trainer und Teamleiter in der Informatik habe ich mich für die Selbständigkeit entschieden. Als «Service-Profi» vermittle ich Firmen und meinen Teilnehmern ein Gefühl dafür, mehr als «nur» Dienstleister sein zu wollen (Siehe). Darüber hinaus bin ich sehr froh, bei der cm-p als freier Mitarbeiter und Kursleiter Stellensuchende begleiten zu dürfen. Wofür ich im Juni 2017 das SVEB1 abgeschlossen habe. Dieses Mandat hilft mir dabei, genug Einkommen zum Leben zu generieren. Jedoch nicht genug, um diese Ausbildung zu finanzieren.
Als Autodidakt und Querdenker fällt es mir leicht, mich an die Erfordernisse meiner jeweiligen Funktionen anzupassen. Am meisten hilft mir dabei natürlich meine starke Kundenorientierung, die auch Grundlage meiner Selbständigkeit und handelns ist. Darüber hinaus arbeite ich sehr strukturiert und werde als äusserst zuverlässig wahrgenommen. Die Feedbacks meiner Kunden und Teilnehmer sind ohne Ausnahme positiv und so kann ich mit Sicherheit sagen, dass Ihr Darlehen und die Förderung meiner Ausbildung ein bereits starkes Talent fördert.
Wie schon früher als Informatiker liegt mein Fokus in der Spezialisierung und so möchte ich diese Ausbildung machen um auch mein wirtschaftliches Fundament zu stärken. Die Erwachsenenbildung wird auch in Zukunft wichtig sein und vor allem ein «People-Business» bleiben. Maschinen werden immer mehr Berufsgruppen verändern. Durch eine fundierte Ausbildung als Ausbilder schaffe ich die besten Möglichkeiten um Menschen bei diesen Veränderungsprozessen zu unterstützen. Zusätzlich zum SVEB1, den ich schon abgeschlossen habe, kann ich danach auch Konzepte für Bildungsveranstaltungen für Erwachsene entwickeln, durchführen und auswerten.
Durch meine Selbständigkeit habe ich die Möglichkeit, meine Zeit selbst einzuteilen und kann so die Ausbildung in einem Jahr abschliessen.
Herzlichen Dank für Ihr Vertrauen und Ihre Investition
Mischa Rischik
---
This is what I need
Credit amount

CHF 9'000
Maximum interest rate

6%
Start date

May 2018
Study time

12 months
Re-payment starts

May 2019
Re-payment time

24 months
Loan fully paid back

April 2021
---
This is my plan
School/University

cm-p
Main field of study

Eidgenössisch diplomierter Ausbilder
Additional fields of study

Eidgenössisch diplomierter Ausbilder
Begin of study

April 2018
End of study

January 2019
Current semester

2
Plans after study

Nach der Ausbildung kann ich auch Mandate als Ausbilder übernehmen, die laut einer Erhebung der Lernwerkstatt Olten erheblich mehr Einnahmen generieren als mit dem SVEB1. So wird es mir leichtfallen, Ihr Darlehen fristgerecht und zuverlässig zurückzuzahlen.
Auction
Auction Closed
12 bids, CHF 9'000 of CHF 9'000 filled
Calculate your sustainable return
CHF 9'000
Investment Amount
5.0%
Interest Rate
Your return (net of fees)
-
Contact Student
You have to be registered as investor to contact students.
Place bid
You need to complete the full registration first in order to place a bid. Please click on "Register as Investor"in the navigation bar.
You have to be registered as investor to place bids.
Sorry, but you can not place bids yet!
To place bids you must be registered as investor and have an active splend!t account.
Stop your auction early?
You're there! Investors like you and placed bids for the full amount you requested in your auction. Well done! Just be aware that if you stop the auction now, you will give up our chance of receiving better offers until expiry.
You are about to place an all-in! bid!
Are you sure you want to place this all-in! bid?
Amount: CHF 9000.00
Interest: %
Period: 36 Months
Payout date: May 2018
You are about to place a bid...
Are you sure to place this bid?
Amount: CHF
Interest: %
Period: 36 Months
Payout date: May 2018
Please adjust your settings
The interest rate will result a negative return and you will not be able to place bid
Lender full filled action settings
Lender full filled action description