Als Mutter nochmals richtig durchstarten
This is me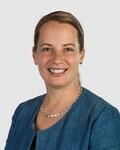 Nick name

Sani82
Age

39 years
Highest education

FHGR Fachhochschule Graubünden
---
This is my Credit Motivation
Geschätzte Investoren
Nach meiner Weiterbildung zur dipl. Tourismusfachfrau habe ich knapp 10 Jahren in verschiedenen Kaderpositionen im Tourismus und in der Hotellerie im In- und Ausland gearbeitet. Als die Kinder zur Welt kamen, habe ich dann in den NGO-Bereich gewechselt und nahtlos in einem hohen Stellenprozent als Fachverantwortliche im Fundraising gearbeitet. Im Sommer 2023 kommt meine Kleine in die Schule und ab dann möchte ich auch wieder in die Privatwirtschaft wechseln und beruflich nochmals richtig durchstarten. Aus diesem Grund habe ich 2021 die eidg. dipl. Verkaufsleiterinprüfung erfolgreich absolviert und werde nächste Woche die Marketingleiterprüfung machen. Die Zulassung zum EMBA im Bereich New Business Developmet ab Sept. 2022 hat mich sehr gefreut. Mit diesem hohen Abschluss in der Tasche, bin ich überzeugt, steht meiner Karriere im Bereich Marketing / Business Development nichts mehr im Weg. Darum ist mir dieses Studium sehr wichtig.
2/3 der Studienkosten für das EMBA konnte ich bereits finanzieren. Dieses Darlehen von CHF 8'000.— würde das noch offene Drittel (inkl. Auslandaufenthalte in Berlin und Silicon Valley) abdecken.
Ein EMBA wird normalerweise von einem Arbeitgeber (mit)finanziert. In meinem Fall ist dies aber nicht möglich, weil mein Arbeitgeber (Non Profit Organisation) selbst spendenfinanziert ist.
In meiner Verantwortung als (mehrheitlich alleinerziehende) Mutter bin ich für einen Grossteil der anfallenden Kosten für die Kinder verantwortlich. Die beiden bereits abgeschlossenen Weiterbildungen, die als Basis für das EMBA galten (Verkaufsleiter und Marketingleiter), habe ich teilweise oder sogar komplett selbst finanziert. Dafür brauchte ich ein wesentlicher Bestandteil meines Ersparten.
Für das EMBA bin ich nun dankbar für ein Darlehen von CHF 8'000.-- Das würde mich während der Studienzeit sehr entlasten und ich könnte mich unbeschwert auf den Stoff konzentrieren.
Mit Ihrer wertvollen Investition ermöglichen Sie mir als mehrheitlich Alleinerziehende einen wichtigen Karrieresprung und ein gutes Einkommen, welches den Kindern und mir langfristige und nachhaltige finanzielle Sicherheit ermöglicht.
---
This is what I need
Credit amount

CHF 8'000
Maximum interest rate

6.5%
Start date

September 2022
Study time

18 months
Re-payment starts

March 2024
Re-payment time

24 months
Loan fully paid back

February 2026
---
This is my plan
School/University

FHGR Fachhochschule Graubünden
Main field of study

EMBA New Business Development
Additional fields of study

EMBA New Business Development
Begin of study

September 2021
End of study

October 2023
Current semester

2
Plans after study

Auf Ende 2023 oder spätestens 1. Quartal 2024 strebe ich eine neue (Kader)-Position im Bereich Marketing / Business Development vorzugsweise in der FMCG-Branche an und bin überzeugt, dass mir dieser Karrieresprung, dank den Studien und dank meiner jahrelangen Berufserfahrung gelingen wird und ich somit nachhaltig ein höheres Einkommen und noch mehr finanzielle Sicherheit für meine Kinder bieten kann. Mein Sohn wird dann langsam Teenager und mir ist bewusst, dass die Kinder gerade in diesem Alter teuer werden können. Dafür möchte ich unabhängig vom Vater der Kinder, aufkommen können. Vielen Dank, dass Sie mich dabei unterstützen - Heutzutage können sich Frauen (auch Mütter) neben der Rolle als Familienfrau, beruflich weiter entwickeln und ich denke, wir sollten das auch unbedingt tun! Meine Motivation dafür ist sehr hoch.

Vielen Dank
Auction
Auction Closed
20 bids, CHF 8'000 of CHF 8'000 filled
Calculate your sustainable return
CHF 8'000
Investment Amount
5.0%
Interest Rate
Your return (net of fees)
-
Documents
---
---
---
---
Contact Student
You have to be registered as investor to contact students.
Place bid
You need to complete the full registration first in order to place a bid. Please click on "Register as Investor"in the navigation bar.
You have to be registered as investor to place bids.
Sorry, but you can not place bids yet!
To place bids you must be registered as investor and have an active splend!t account.
Stop your auction early?
You're there! Investors like you and placed bids for the full amount you requested in your auction. Well done! Just be aware that if you stop the auction now, you will give up our chance of receiving better offers until expiry.
You are about to place an all-in! bid!
Are you sure you want to place this all-in! bid?
Amount: CHF 8000.00
Interest: %
Period: 42 Months
Payout date: September 2022
You are about to place a bid...
Are you sure to place this bid?
Amount: CHF
Interest: %
Period: 42 Months
Payout date: September 2022
Please adjust your settings
The interest rate will result a negative return and you will not be able to place bid
Lender full filled action settings
Lender full filled action description